Testingfg of Ads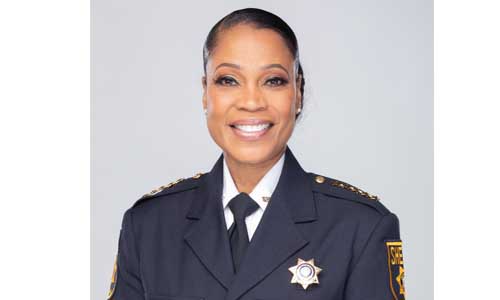 In a news conference on March 27 outside the DeKalb County Jail, Sheriff Melody M. Maddox said the agency's evolving plan of action to control Coronavirus (COVID-19) is in full operation, and she is confident it will have a positive impact on the spread of the virus within the facility.
"This is unchartered territory for all of us and we cannot predict the ultimate outcome," said Sheriff Melody Maddox. "What we do know is that our staff and our team of medical professionals are following the protocols set by the Board of Health, the Georgia Department of Public Health and the CDC to manage the challenges. Our employees, inmates, and their families and loved ones can be confident that we are doing all that we can to secure their safety and well-being."
Sheriff Maddox also reported that another DeKalb Jail inmate has been confirmed as testing positive for COVID-19 but that the 71 year-old man is in stable condition in the jail infirmary, where appropriate medical treatment is available at this stage.  The inmate was diagnosed while in custody in Grady Memorial Hospital for treatment of unrelated medical conditions.
Sheriff Maddox outlined some of the recent precautions that are taking place to minimize inmates' and staff members' risk of exposure to the virus at the 3,800-bed adult detention center.  Among those are the following:
Access to the facility has been greatly restricted. The on-site visitation center is closed, and entry to all buildings has been limited.
New inmates are being screened outside the jail, and this week officers began screening all employees and others who enter the agency.  Those with high temperatures are denied access.
14-day quarantines are in place for new inmates to allow medical assessments and monitoring for the development of any COVID-19 related symptoms.
Adjustments have been made to limit inmate congregation for such activities as meal service, commissary deliveries, certain recreational activities, educational classes, and faith-based services.
A complete list of changes and effective dates is being provided to all inmates, along with a personal letter from Sheriff Maddox explaining the new schedules and assuring inmates that the agency is continuing to provide them with services while in custody.