Testingfg of Ads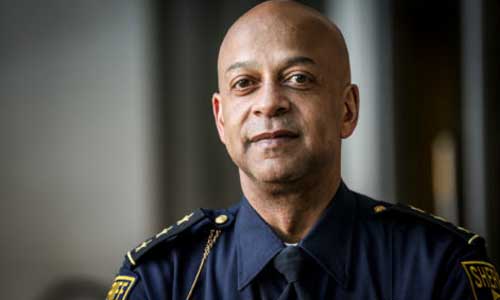 The Georgia Peace Officer Standards and Training Council (POST) has unanimously voted to revoke the certification of DeKalb County Sheriff Jeffrey Mann. The council's vote could lead to his removal from office. Mann has 30 days to appeal the decision.
Mann was arrested on May 6 for public indecency after allegedly exposing himself in Piedmont Park in Atlanta and then running from a police officer during the incident.
Mann made a plea deal in July and was banned from Atlanta parks for six months and was fined $2,000.
Mann now will have 30 days to appeal the decision.
Efforts to reach Mann were unsuccessful. The DeKalb County Sheriff's Office, however, issued the following statement:
"Sheriff Mann was not informed that this matter would be considered by POST at today's council meeting, and, as of this statement, Sheriff Mann has not been advised of this decision.  Until official notification from Georgia POST is received, he will not have a response."
Former DeKalb Sheriff Thomas Brown, who worked with Brown for years, told CBS 46 that he was surprised by the council's action.
"I'm surprised that this non-diverse panel has taken the action they have taken and have not left it in the hands of the people of DeKalb County," said Brown. "There will be numerous officers patrolling the streets of the state of Georgia today who have been convicted of state crimes, who have done things far more egregious,"
Gov. Nathan Deal suspended Mann for 40 days in June after Mann voluntarily suspended himself for one week for violating the code of conduct for the DeKalb Sheriff's Office.
Mann served as chief deputy under former Sheriff Brown and took over as sheriff earlier in 2014 when Brown resigned to run for Congress. Mann won a special election in 2014 and then was re-elected in 2016 for a four-year term.