Testingfg of Ads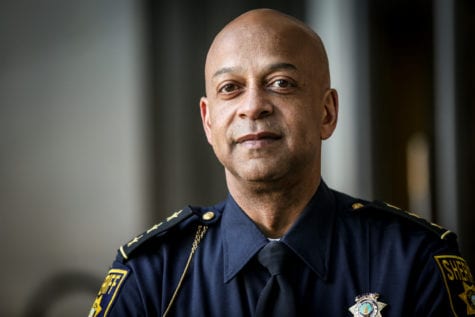 DeKalb County Sheriff Jeff Mann has been banished from all city of Atlanta parks for six months, ordered to pay a $2,000 fine and serve 80 hours of community service, after negotiating a plea deal to amend indecency and obstruction charges against him.  
 Mann was originally charged with indecency and obstruction  on
May 6
for allegedly exposing himself in Piedmont Park and then running from an Atlanta police officer.   
Mann negotiated a guilty plea to change the charges to obstruction and prohibited conduct in a park—for being in the park after dark.
Although Atlanta Municipal Court Judge Crystal Gaines sentenced Mann on July 27, Mann had already completed 40 hours of community service with the Hosea Feed the Hungry and Homeless Back-to-School Jamboree.  
In May, Mann voluntarily suspended himself for one week for "conduct unbecoming."  He said he was donating one week's pay to a nonprofit.
 In June, Gov. Nathan Deal suspended Mann for 40 days after the Georgia Sheriff's Association sent Deal a letter calling for an investigation.  Mann returned to work on July 24.  
Mann still faces an investigation by the Georgia Peace Officer Standards and Training Council, which has the power to suspend or revoke his certification as a law enforcement officer.