Testingfg of Ads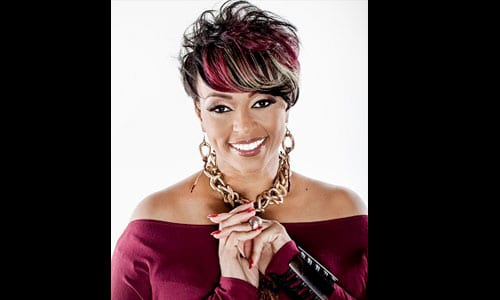 Praise 102.5's Darlene McCoy will host the event for seniors.  
Seniorsin DeKalb County will be getting some valuable keys as an early Christmas gift. While these keys won't unlock a new car, they will unlock beneficial information that will get 2020 off to a healthy start.
DeKalb County Super District 7 Commissioner Lorraine Cochran-Johnson, in partnership with the DeKalb County Board of Health and the Lou Walker Senior Center, will sponsor "New Y
ear, New You: Your Keys to Aging Well." The event will take place Friday, Dec. 13, 9 a.m. to 2 p.m., at the Lou Walker Senior Center, 2538 Panola Road, Stonecrest.
"DeKalb County is fortunate to have an active and diverse senior population," said Commissioner Cochran-Johnson. "Our senior centers work tirelessly year-round to provide services and programming that will enhance their quality of life, which is why I am happy to join their efforts by sponsoring this year's New Year, New You event."
The event is free and open to DeKalb County seniors. Because space is limited, registration is required. Sign-up sheets are available at the Lou Walker Senior Center, South DeKalb Neighborhood Center, and Lithonia Neighborhood Center. Online registration is also available at http://bit.ly/2CIYfks.
Hosted by Praise 102.5's Darlene McCoy, this signature event will feature presentations by distinguished health experts and local government professionals. Topics to be discussed will include elder care, senior driving, sexual and mental health, flu and seasonal wellness, physical fitness, property taxes, and estate planning.
The event also will feature free health screenings and flu vaccinations, breakfast, lunch, musical entertainment, giveaways, and a wealth of information that will assist in the holistic enrichment of DeKalb's seniors.
"The DeKalb County Board of Health is happy to team up with Commissioner Cochran-Johnson and the Lou Walker Senior Center to bring back this event for the county's seniors," said District Health Director S. Elizabeth Ford, M.D., M.B.A. "Learning insightful health information and turning it into action is key to helping our seniors live longer, healthier lives."