Testingfg of Ads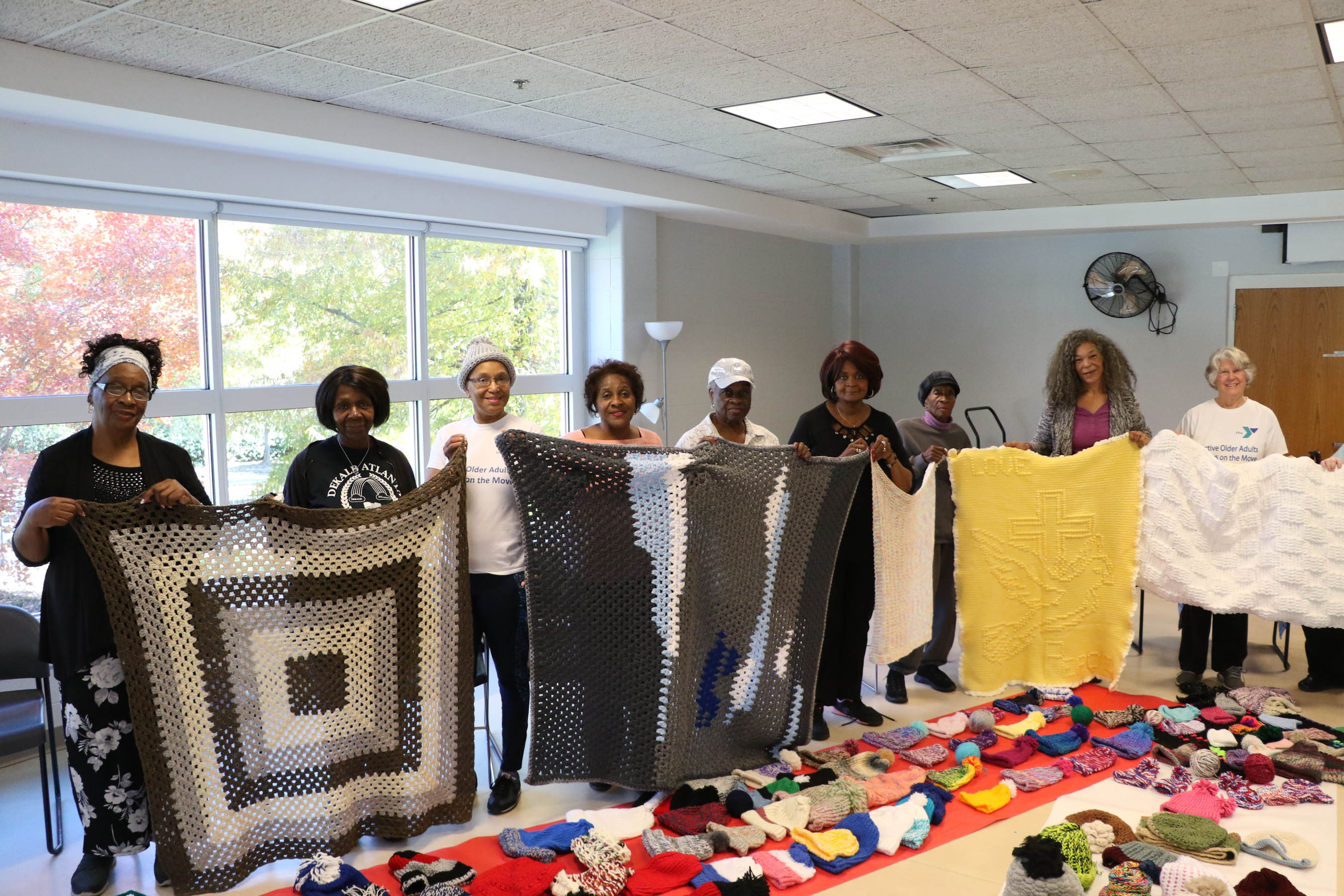 By Mackenzie N. Morgan
The East Lake Family YMCA Active Older Adults senior group (AOA) has spent the past year putting their sewing needles to good use with one goal in mind—to bring a little extra warmth to the less fortunate during the holiday season. The group will be gifting over 50 handmade blankets to local homeless shelters, hospital patients and families in need.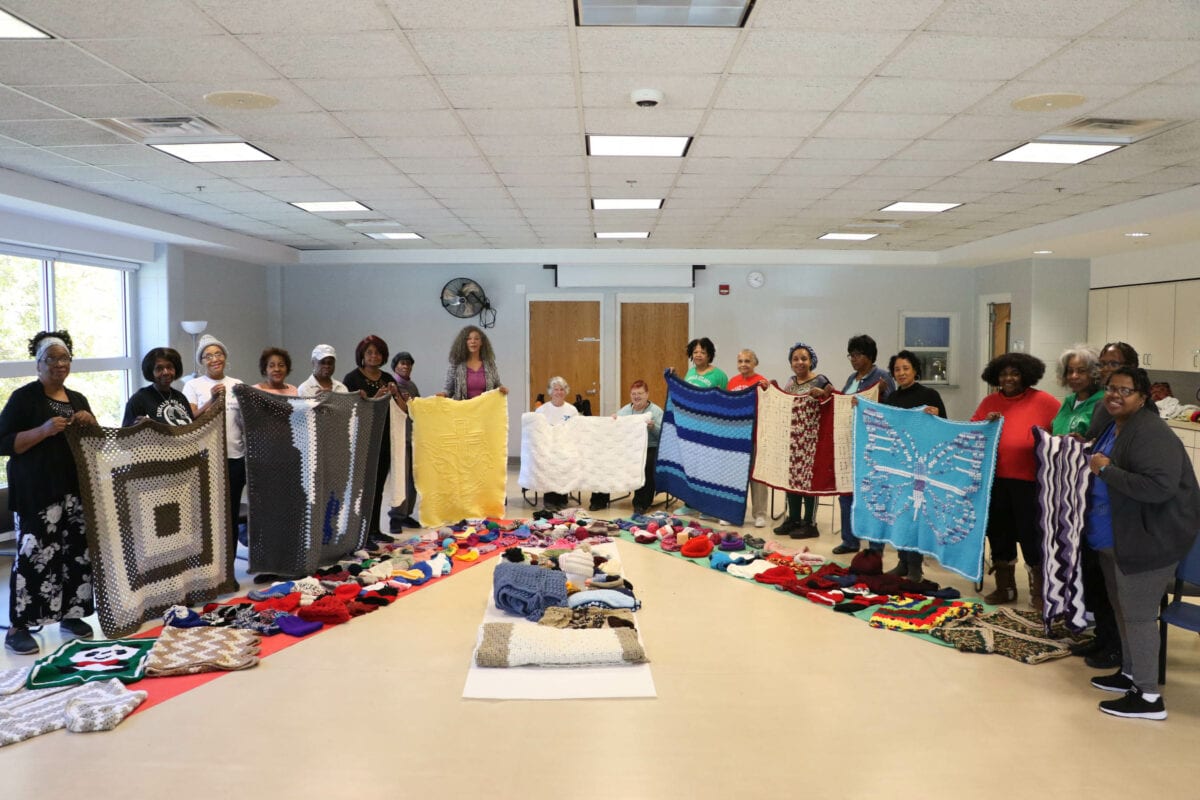 Fitness instructor and AOA member Ranette "Ray Ray" Clark, 56, helped launch the program nearly two years ago after a member suggested starting a knitting program. Other members with different niches from knitting to crochet to looming came together to form the collective and to offer others the opportunity to learn.
"Our blankets are 100 percent handmade with love. This project is very special to us because it gives us a chance to share our skills while helping others," said Clark.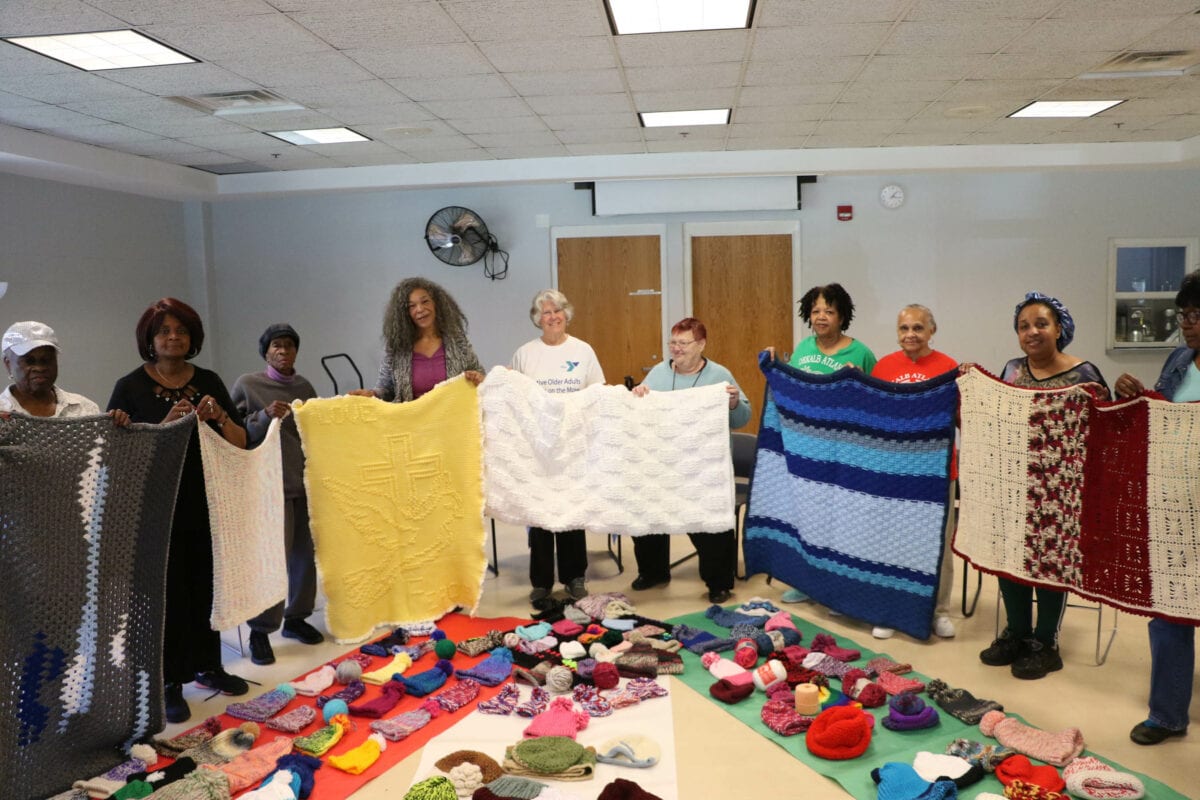 Clark said she initially learned how to knit and later picked up looming after a trip to visit her father in Colorado. Clark said she left with a foundation in looming and a storehouse of supplies. Over the next year, Clark's father sent yards of material, needles and encouragement to help the group flourish.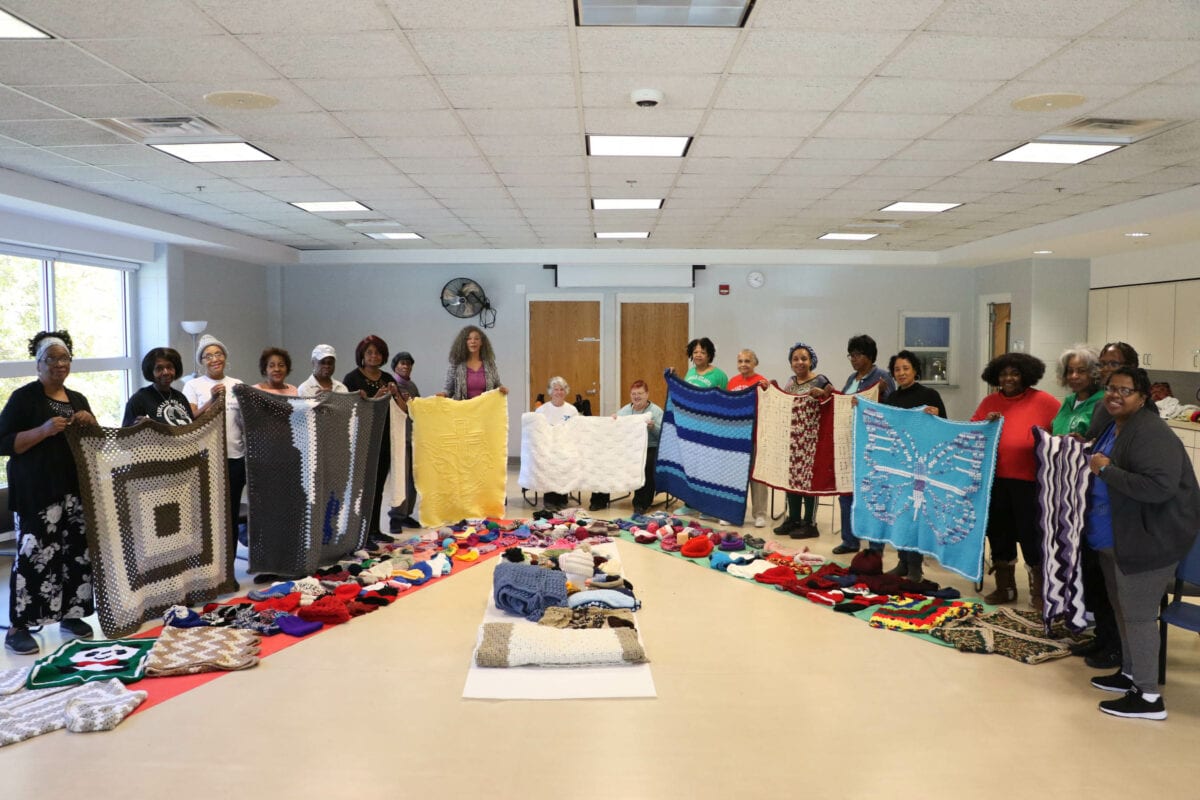 The president of AOA, Effie Davis, praised the project and thanked the group members for their efforts.
"It is so much going on in the world that we cannot control, so it's important we do what we can. I just want to see a smile on peoples' faces," said Davis.
Clark said she keeps the group moving forward by scouting out sales at local craft stores and by partnering with other senior groups such as the Atlanta DeKalb Senior Center's members who also make hats and blankets for those in need.
"It's a stimulating activity for seniors and an opportunity to give as well. We have an abundance of everything and we should take advantage of the chance to give," said Clark.