Testingfg of Ads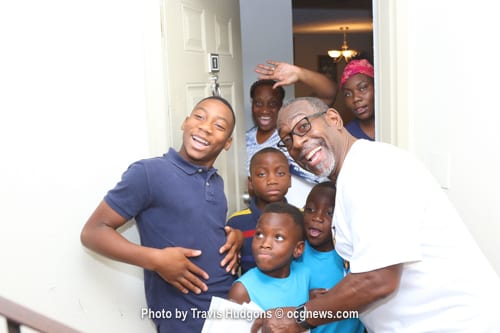 DeKalb County School District (DCSD) Superintendent Dr. R. Stephen Green went door-to-door greeting parents and students during the annual Knock, Walk & Talk event.
Green, accompanied by his wife and DCSD support staff, went door-to-door  Aug. 4 at the Clifton Glen Apartments in Stone Mountain.
"We are continuing a dialogue with our local communities to hear what they wish to achieve over the course of the year," Green said in a press release. "We will share the wonderful new things our school district has to offer, as well as the goals we have for the oncoming months. We welcome our parents and students to share their thoughts and concerns so that every student in DeKalb County soars beyond expectations. Together, we are poised to provide the best educational opportunities in metro Atlanta, and beyond."
Green engaged with parents and students he passed out candy and invited them to attend the back-to-school rally later that day.
Photos by Travis Hudgons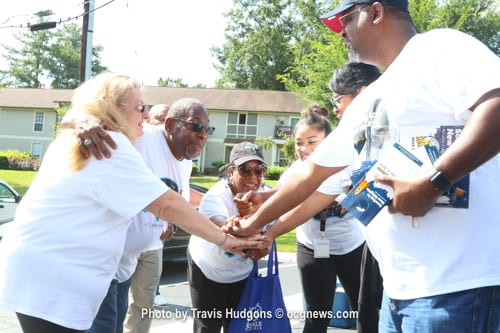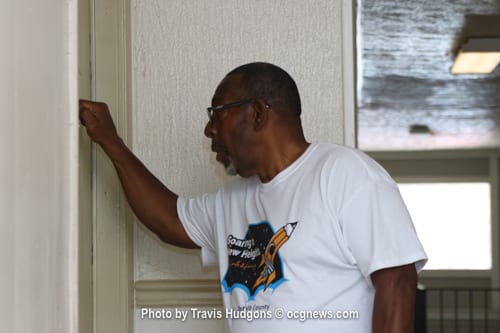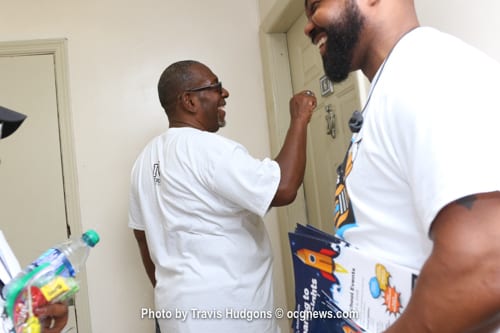 The school district also held a rally at the district's headquarters where free school supplies, live entertainment, food and refreshments were provided. Photos via DeKalb County School District