Testingfg of Ads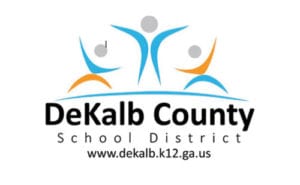 Principals in the DeKalb County Schools District will interview for teacher openings for the 2016-2017 school year. The district's Summer Certified Teacher Job Fair will be held Tuesday, June 28, 9 a.m. to 1 p.m., at the Central Office campus, 1701 Mountain Industrial Blvd., Stone Mountain.
Interviews for middle and high school teachers will be conducted within the DECA High School at the Central Office campus. Centers and Special education interviews will be conducted in the DECA gym. Teachers for elementary schools will be interviewed within Elizabeth Andrews High School at the Central Office campus. Middle & High Grades Interviews – within DECA High School
Candidates should bring plenty of resumes, teaching certificate, a copy of transcript, GACE scores or content assessment scores.
Apply online www.pats.dekalb.k12.ga.us. Pre-register www.pats.dekalb.k12.ga.us/recruit