Testingfg of Ads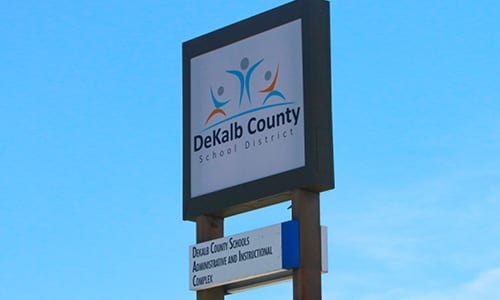 The third and final public millage rate hearing for the DeKalb County School District(DCSD)  will be held on June 26, 6:15 p.m., at the Robert F. Freeman Administrative & Instructional Complex, 1701 Mountain Industrial Blvd., Stone Mountain. 
Following the public hearing, the DeKalb Board of Education will consider the adoption of the district's proposed $1.832 billion budget—including $1.092 billion for the General Fund—for the 2019 Fiscal Year at 7 p.m. 
The proposed budget focuses on transportation; an increase in school resource officers; new textbooks; a new early childhood learning center; and two new administrative regions, among other items.
The Board will also consider approval of the Fiscal Year 2019 final millage rate. The fiscal year 2019 millage rate has not yet been finalized.  Under the latest proposal, the millage rate would remain the same. For the past four years, the Board has reduced the millage rate as it recognized that more revenue was being generated each year due to increases in property values across the district.
Other budget priorities include:
• $2.077 million for the purpose of opening an early childhood learning center.
• $6.5 million for new textbooks.
• $3.5 million for the district's summer school program
• $860,000 for 10 new school resource officers and one new sergeant.
• $1.5 million to ensure a nurse is present at each middle and high school.
• $3 million multiple-division impact for the creation of two new district regions. 
To view the latest budget documents, visit www.dekalbschoolsga.org/superintendent/budget.