Testingfg of Ads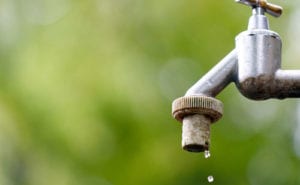 The DeKalb County Department of Watershed Management (DWM) recently sent 5,000 notifications to food service establishments in DeKalb County to advise them to restrict serving water to only customers who make requests.
The advisory comes in the wake of a Level 2 drought. In November, the Georgia Environmental Protection Division declared a Level 2 drought in 52 Georgia counties including DeKalb.
In response to the drought, all food service establishments are instructed to serve water only to customers who request it. To conform with state regulations, this requirement is in effect immediately as part of DeKalb County's Drought Restrictions response and in conformance with Georgia Administrative Code Rule 301-3-30-.07 (05), county officials said in a news release.
"Even though we've had some rain lately, we remain in a drought and it is important that everyone conserve water at every opportunity," said Scott Towler, director of DWM. "DeKalb County will do everything necessary to ensure compliance because it's the right thing to do."
In addition, DWM strongly recommends the following water saving measures for food service establishments:
Check and repair leaks inside and outside the business.
Fill dishwashers to capacity before running. Make sure there is a full load every time.
Replace spray heads with high-efficiency models.
Scrape dishes before washing them and avoid using garbage disposals. These practices prevent wasting water and can prevent pipe clogs from excessive fats, oils and grease.
For more information applicable to homes and businesses on the latest drought status, visit the official Georgia Environmental Protection Division site at www.epd.georgia.gov/water-conservation.
For conservation tips, brochures and videos, visit www.mydropcounts.org.