Testingfg of Ads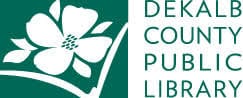 The Executive Committee of the DeKalb County Public Library Board (DCPL) of Trustees voted to close all branch libraries at the end of regular operating hours on Saturday, March 14, until further notice as a result of the COVID-19 pandemic. DCPL will continue to monitor the situation and update services accordingly.
For patrons with physical materials currently checked out, the library system will adjust the due dates so that fines will not be incurred.
The hold expiration date of any item not picked up by Saturday will be adjusted to maintain customers' places in the queue. Outdoor book drops will be open as normal until further notice. DCPL is working through additional circulation details now and will post more complete information to its website once finalized.
Early voting at Dunwoody, Tucker-Reid H. Cofer and Stonecrest libraries will continue as planned, unless otherwise announced by DeKalb Board of Elections.
While library branches will be closed, DCPL will continue to provide a wide variety of digital services that can be accessed via www.dekalblibrary.org. Staff will be available via telephone during regular operating hours and can help with questions about library accounts and accessing online resources. Youth services librarians will be looking at ways to provide some storytime programs through Facebook live feeds. The library system's WiFi network will remain operational and can be accessed in the branches' parking lots during regular operating hours.
The safety and health of library staff and patrons is the library's top priority.
Changes to services will be communicated at www.dekalblibrary.org.