Testingfg of Ads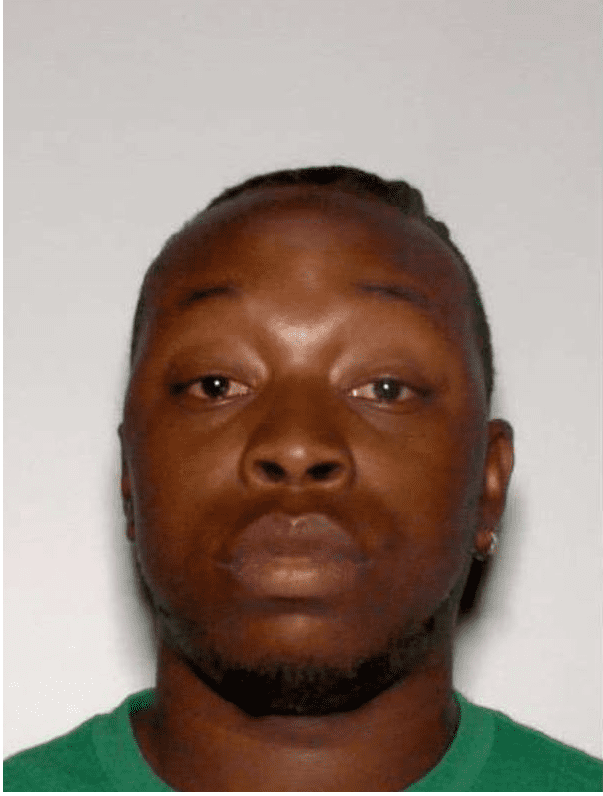 The DeKalb County Police Department is seeking the public's help in locating Christopher Simmons, 27, of Lithonia, who is wanted for aggravated assault, criminal trespassing, and first-degree criminal damage to property. Simmons is accused of shooting up a Stone Mountain house on Dec. 19, endangering a sleeping 2-year-old boy and two adults.
According to the police report, Simmons, a family friend, went to the home at 550 Cross Creek Point, Stone Mountain, around 1 a.m.  He reportedly rang the doorbell several times and when no one answered, he went to the side of the house and began firing a gun multiple times, police said.
Gail Tomlinson said she looked out of her bedroom window and saw Simmons walking away from the front door after ringing the door bell several times. She said he walked toward the side of her home. Moments later, she heard gunshots and ran to check on family members of her home. Tomlinson told police that she called Simmons and asked him if was the one who shot her home and he replied: "I'm sorry. I'm sorry. I was just trying to get someone's attention."
Police who responded to the call found bullet holes in a headboard of the bed where Tomlinson's toddler grandson had been sleeping and several holes that traveled through the roof.  Tomlinson's son, 25-year-old Nickolai Tomlinson, was sleeping in the same room with the toddler. Neither was hit. The family said they do not know the motive for the shooting.
Anyone with information about Simmons' whereabouts is asked to contact the DeKalb County Police Department.