Testingfg of Ads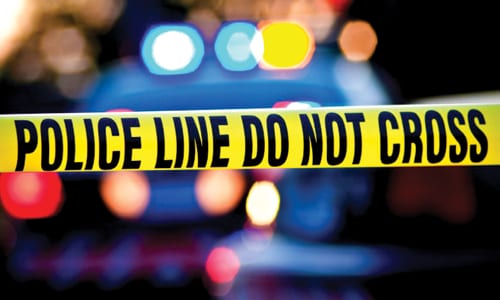 DeKalb County police are investigating a double shooting that left an innocent bystander dead and another person injured early this afternoon, DeKalb police spokesperson Shiera Campbell said.
The shooting took place today (June 13) around 1:15 p.m. at a gas station near the intersection of North Hairston Road and Central Drive near Stone Mountain.
Campbell said police, responding to a 911 call, found the body of a black male at the Quick Stop Food Mart in the 1100 block of North Hairston Road. The other victim was taken to an area hospital with minor injuries, she said.
"We don't know what involvement, if any, the person taken to the hospital had or what led to the shooting. We're still investigating and gathering evidence," Campbell said.
Police also are investigating a shooting that happened on Tuesday (June 13) at a gas station plaza at the intersection of Panola Road and Redan Road. A black male was killed in that shooting, Campbell said.
"All we know right now is that someone pulled up in a vehicle and shot him," Campbell said.
The shooting occurred in broad daylight, Campbell.