Testingfg of Ads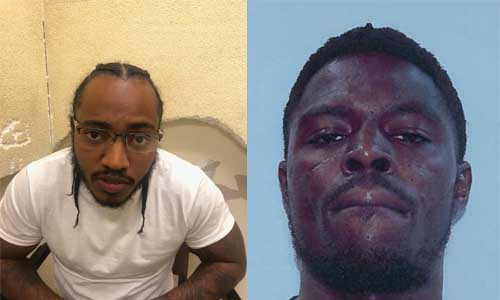 Lyndon "Sas" Smith, and James D. Ruffin
The DeKalb County Police Department's Special Victims Unit has arrested Lyndon "Sas" Smith, 26, of Atlanta, and James D. Ruffin, 27, of Snellville, for attempting to pimp underage girls.  Smith was arrested on Oct. 17. Ruffin was arrested on Oct. 10.
The unit's investigation concluded that Smith and Ruffin were planning to travel out-of-state with two teen girls for the purpose of prostitution. Authorities said the teens were safely recovered.
Smith and Ruffin were charged with Criminal Attempt Trafficking of Persons for Sexual Servitude and Criminal Attempt Pimping of a Person less than 18 years of age.
They were booked into the DeKalb County Jail.