Testingfg of Ads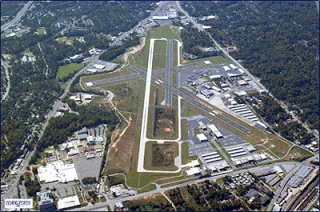 PDK launches new tracking system
DeKalb-Peachtree Airport (PDK) is preparing for an increase in operations Dec. 5-8 due to the NCAA SEC Championship game scheduled for Saturday, Dec. 7, at Mercedes Benz Stadium in Atlanta.
Increase in operations could affect noise and traffic around the airport.
Meanwhile, the PDK Airport has launched a new system for submitting complaints and tracking flights.
The system, called PublicVue, allows the public to view radar data for planes departing and arriving at the airport. The radar feed is under a 10-minute security delay, per Federal Aviation Administration regulations.
PublicVue also provides residents information about aircrafts that may cause a noise disturbance. Residents can also input noise complaints directly into the system allowing airport officials to investigate the complaint.
To view radar data, visit www.pdkairport.org.
To enter a complaint, visit www.pdkairport.org and click on the "Enter PublicVue" banner.
Users must create an account with a name, email address and home address or nearest cross street address.
For more information, contact Korey Barnes, environmental and noise abatement analyst, at 770-936-5420 or kbarnes@dekalbcountyga.gov.