Testingfg of Ads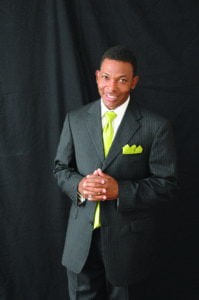 After the polls close on Election Day, Dr. Steven N. Dial, Sr. of Rainbow Park Baptist Church in South DeKalb County will begin preparing for a new chapter that will not only include a new leader for our nation but also a new CEO for DeKalb County.
Dial and the DeKalb Pastors Alliance, a group of 11 South DeKalb pastors, plan to hold a prayer vigil from 11 p.m. to midnight on Nov. 8, Election Day, on the steps of the DeKalb County Courthouse in downtown Decatur.
"I do believe this is the most important election of our lifetime," said Dial, referring to the fact that the new President will either be the nation's first woman, Democrat Hillary Clinton, or one of the most controversial Republican nominees, Donald Trump.
"As clergy, we have to be proactive and pray for our newly-elected officials. We vote, but at the end of the day, God is in control," said Dial, who heads the DeKalb Pastors Alliance.
Formed in 2013, the coalition of pastors and churches goal is to bring biblical and practical solutions to DeKalb County, Dial said.
The Pastors Alliance includes Bishop Quincy Carswell, The Covenant Church; Rev. Micheal Benton, Fairfield Baptist Church; Dr. Cynthia Hale, Ray of Hope Christian Church; Dr. William E. Flippin, Sr. and Dr. Richard Flippin, Greater Piney Grove Baptist Church; Pastor Karl D. Moore, Clarkston First Baptist Church; Pastor Marlin D. Harris, New Life Church; Apostle Collette L. Gunby, Green Pastures Christian Ministries; Bishop Eddie Long, New Birth Missionary Baptist Church; and Dr. Kerwin B. Lee, Berean Christian Church.
"These dedicated pastors are seeking to be a voice in the community to help people grow spiritually, educationally, socially, economically and politically," Dial said.  "The pastors understand the spiritual and practical battles facing our community and want the public to aid them in combating key issues facing the citizens of DeKalb County."
Dial says the election of local leaders is as critical as choosing leaders for the nation.
"Whoever is DeKalb's next CEO has to be held accountable. We can't keep talking about the problem and it can't just be business as usual," said Dial. "Our prayer—my prayer—for the next CEO is vision."
The Alliance invites the community to come out for the prayer vigil. Dial said the group is bi-partisan and welcomes people from across DeKalb, regardless of their political party.
The vigil will be held at 556 N. McDonough Street, in downtown Decatur.
To learn more about the DeKalb Pastors Alliance and get more information on the about the prayer vigil, visit www.dekalbpastorsalliance.com or email dekalbpastorsalliance@gmail.com. Dr. Steven N. Dial, Sr., executive director, can be reach at 404-288-1910.