Testingfg of Ads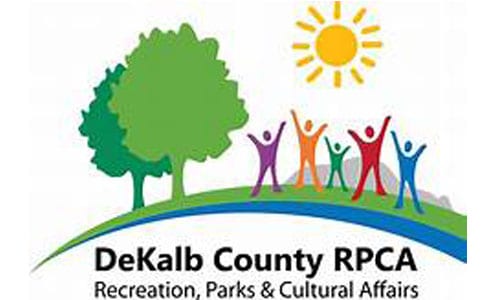 Due to the COVID-19 pandemic, DeKalb County's swimming pools, playgrounds and fitness stations remain closed, as well as Sugar Creek Golf and Tennis Center and Porter Sanford III Performing Arts and Community Center.
All year-round recreation center programming, rentals of picnic shelters, organized youth and adults sports use of athletic fields and permits for special events are suspended until further notice.
All parks trails and tennis courts will remain open to the public. Patrons are encouraged to practice social distancing and wear face masks when social distancing cannot be maintained.
The DeKalb County recreation centers will continue to be open as a resource for ages 1 to 18 to receive breakfast from 7:30 to 9:30 a.m. and lunch from 11:30 a.m. to 1:30 p.m., Monday through Friday, at the following locations:
Gresham Recreation Center, 3113 Gresham Road, Atlanta
Exchange Intergenerational Recreation Center, 2771 Columbia Drive, Decatur
Redan Recreation Center, 1839 Phillips Rd., Lithonia
Tobie Grant Recreation Center, 644 Parkdale Drive, Scottdale, GA 30079
N.H. Scott Recreation Center, 2230 Tilson Road, Decatur, GA 30032
Lucious Sanders Recreation Center, 2484 Bruce Street, Lithonia
Mason Mill Recreation Center, 1340- B McConnell Drive, Decatur
Hamilton Recreation Center, 3263 Chapel Street, Scottdale, GA
Midway Recreation Center, 3181 Midway Road, Decatur, GA