Testingfg of Ads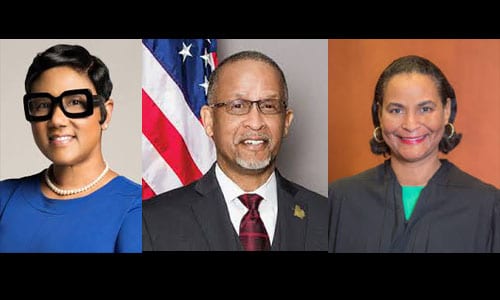 Pictured left to right: Cochran-Johnson,Tax Commissioner Irwin Johnson, Hargrove
DeKalb County Commissioner Lorraine Cochran-Johnson, DeKalb County Tax Commissioner Irvin Johnson and DeKalb County Probate Judge Bedelia C. Hargrove will hold a town hall meeting to educate county residents on tax and probate issues and incentives.
The meeting will be held Wednesday, Jan. 22, 6 p.m., at the Porter Sanford III Performing Arts & Community Center, 3181 Rainbow Dr., Decatur.
"During my first year in office, I noticed many residents had questions surrounding their property taxes," said Cochran-Johnson. "In addition, a large number of our senior population were not aware of the tax exemptions available to them or had been misinformed. This town hall will provide the forum for them to gain that critical knowledge and get their questions answered."
The Tax & Probate Town Hall will educate residents on tax exemptions available to those age 62 years and older, as well as give instructions on how and when to apply.
Special attention also will be paid to the importance of Year's Support, what it entails, who is entitled to it, and how the amount of an award is determined. Everyone is encouraged to attend to receive this pertinent information. e.
The Tax & Probate Town Hall is free and open to the public. For more information, visit 
http://bit.ly/3agcqgm
 or call 404-371-3681.