Testingfg of Ads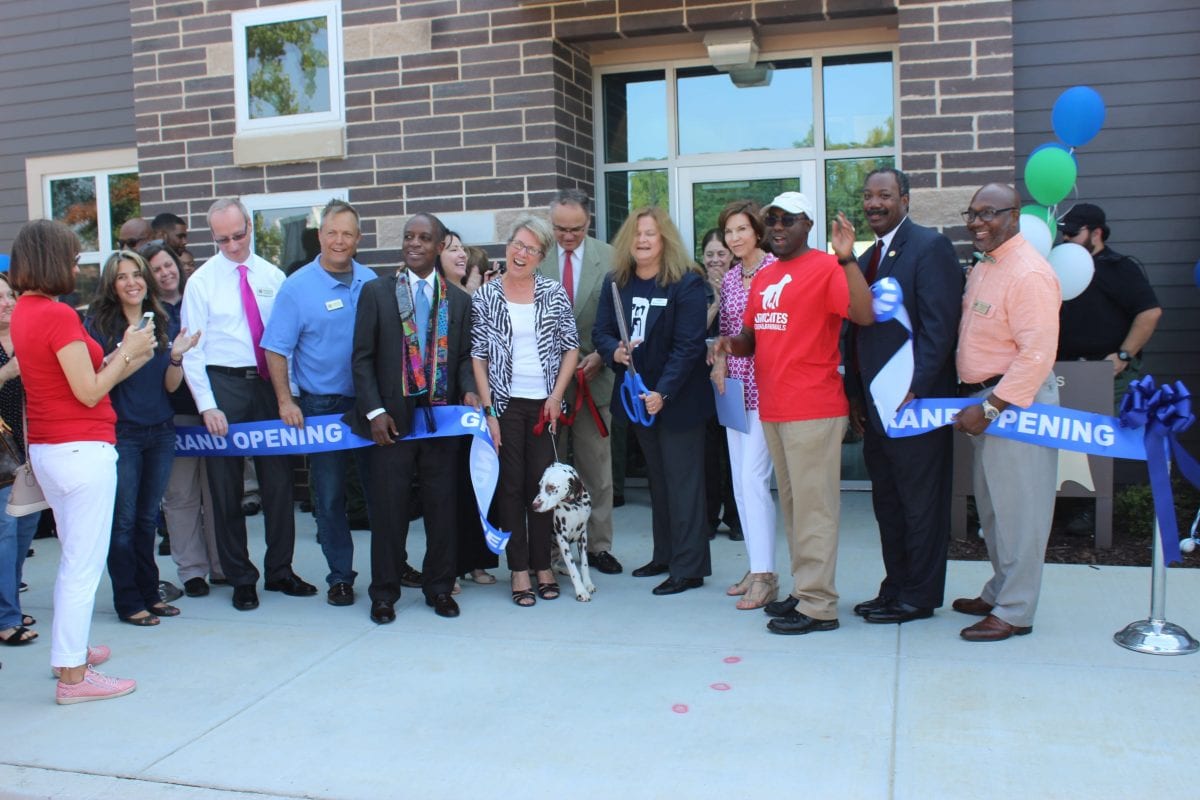 DeKalb County celebrated the grand opening of a new animal shelter on July 26. The 33,440-square-foot facility sits on 5.3 acres in Chamblee and can accommodate more than 400 animals.
The new $12 million shelter is almost twice the size of the old facility on Camp Road and features a 1,300-square-foot clinic that includes a surgery prep and surgery room, lab area, secure pharmacy storage and holding areas for animals scheduled for surgery. The clinic will provide spay-and-neuter services for animals adopted from the shelter. The new shelter is open and located at 3280 Chamblee Dunwoody Road, Chamblee.
"The county is extremely grateful to the countless volunteers who advocated for a new shelter in DeKalb County," said DeKalb County CEO Michael Thurmond. "Especially the volunteers of the Animal Services Advisory Board, who provided years of guidance to ensure DeKalb has a quality facility that provides optimal animal care and shelter."
Formed in 2011 to help the county plan a new animal shelter, the Animal Services Advisory Board provides ongoing recommendations to the CEO and county commissioners on matters related to animal services and enforcement.
"The new facility is a temporary sanctuary that will provide shelter to animals in need," said Susan Neugent, chair of the DeKalb County animal services task force that recommended the new shelter and a member of the Animal Services Advisory Board. "The shelter will provide love, care and a home to county animals that are lost, abandoned or homeless."
Lifeline Animal Project manages the shelter and during the month of July, the facility is offering fee waived adoptions. All dogs, cats, kittens and puppies — no matter size, age or weight —can be adopted without any fees and adoption includes free spay-neuter, vaccines and microchip.
For more information, contact the shelter at 404-294-2996.