Testingfg of Ads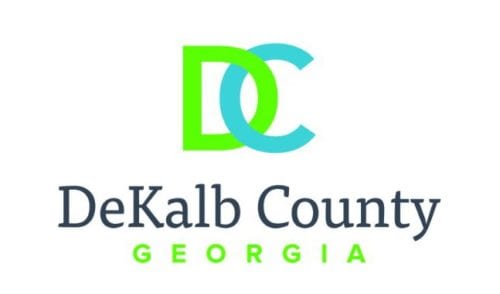 March 21, 2020
Dear DeKalb County Family:
It is with extreme care and caution that we want to provide timely information so that you can remain vigilant about protecting the health and safety of you and your family.
The Clerk of Superior Court Debra DeBerry was notified on March 20, 2020, of a potential exposure to COVID-19 by a member of her staff.
On March 12, 2020, all County employees received a memo from DeKalb County CEO Michael Thurmond requiring staff to remain at home if they were experiencing common cold or flu like symptoms. This staff member did not report to work after March 12, 2020.
Due to increased concerns for general public safety, on March 16, 2020, the Clerk's office began sanitizing both public and private offices and bathrooms in that office twice a day.
On March 20, 2020, upon notification of the potential exposure to COVID-19, all of the Clerk's staff were immediately notified and reminded to engage in enhanced hygiene.
On Sunday, March 22, 2020, the entire Courthouse complex located at 556 N. McDonough Street will be closed to undergo a top-to-bottom, comprehensive, deep cleaning using hospital-grade disinfectant prior to reopening on Monday morning.
Enhanced cleaning will continue each day throughout this emergency situation. Custodians are monitoring and will be sanitizing touch-points, such as door handles, faucets, water fountains, soap dispensers, elevator buttons, countertops, etc., using appropriate disinfectants throughout the day. Cleaning staff will be more visible than normal as they increase the frequency of cleanings.
The courthouse remains open to the public, however only to perform emergency hearings and proceedings required by state law. We ask that you come to the courthouse only to perform these essential services.
As we navigate these uncharted waters, we want you to know that your health and safety is our primary concern. Please continue to be diligent with washing your hands and sanitizing your work areas if you are in a county building. Take care of yourselves and your families. Together we will get through this challenging time.
Sincerely,
Michael Thurmond Asha Jackson Debra DeBerry Chief Executive Officer Chief Judge Clerk of Superior Court
Manuel Maloof Building | 1300 Commerce Drive | Decatur, GA 30030 | P: 404.371.2881 F: 404.371.4751 www.dekalbcountyga.gov
Board of Commissioners
District 1 Nancy Jester
District 2 Jeff Rader
District 3 Larry Johnson
District 4 Steve Bradshaw
District 5 Mereda Davis Johnson
District 6 Kathie Gannon
District 7 Lorraine Cochran-Johnson