Testingfg of Ads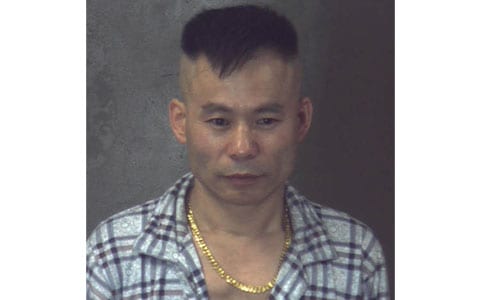 The DeKalb County Police Narcotics Unit seized 230 pounds of marijuana and arrested two suspects on drug trafficking charges after obtaining a search warrant.
Police responded to a call at 2952 North DeKalb Drive in reference to marijuana plants that were located in plain view on the apartment porch.
After obtaining a search warrant and making contact with the occupants, detectives located 230 pounds of marijuana as well as smaller amounts of cocaine, ecstasy, ketamine, and an undetermined amount of money.
Meigui Wang, 52, was charged with Violation of the Georgia Controlled Substances Act (VGCSA), trafficking marijuana, possession of cocaine with intent to distribute, possession of MDMA (ecstasy) with intent to distribute and possession of Ketamine with intent to distribute.
Zhenyi Lin, 35, was charged with VGCSA and possession of marijuana less than one ounce.
Both suspects were taken to the DeKalb County Jail.