Testingfg of Ads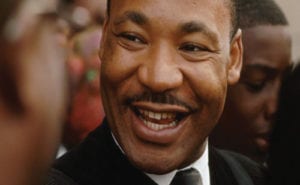 The DeKalb NAACP is seeking participants for its upcoming MLK Parade. Groups or individuals who would like to participate in the parade may register online www.dekalbganaacp.org. The deadline to register is Dec. 31.
The 15th Annual Dr. Martin Luther King, Jr. Parade will be held on the King Holiday, Monday, Jan. 16. The civil rights group's 2017 theme is "Remembering the Dream, Honoring the Dreamer." The grand marshal for the parade will be John Evans, former president of the DeKalb NAACP.
Parade participants will line up at Green Pastures Ministries, 5455 Flatshoals Parkway, at 10 a.m. The parade starts at noon and will end at Martin Luther King, Jr., High School.
The DeKalb NAACP also is preparing for Jubilee Day on Jan. 1. The annual program will be held on New Year's Day, 3 p.m., at Rainbow Park Baptist Church, 2941 Columbia Drive, Decatur. The Rev. Steven N. Dial, Sr. is pastor of the church. This year's Jubilee Day Celebration will honor Native American black Indians.
For more information about the event or other DeKalb NAACP activities, call 404-241-8006.