Testingfg of Ads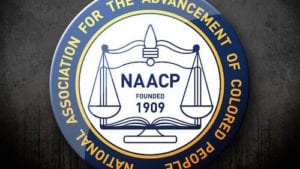 The DeKalb County NAACP's Education Committee, in partnership with the DeKalb County School District, is recruiting community volunteers to serve in the district's public schools. 
Volunteers are needed to assist teachers and staff members with various tasks. The goal is to enhance parent and community involvement in schools so that students achieve a high level of academic success. 
Fingerprinting and background checks are required of all school volunteers. 
A kick-off orientation for volunteers will be held on Thursday, Oct. 25. The featured national speaker Antoinette Tuff.
Tuff is known for her heroic efforts in saving the lives of 870 children, teachers and parents by convincing a troubled young man to change his plans to kill himself and others at the Ronald E McNair Discovery Learning Academy. It is the only active shooter situation in which there were no injuries or lives lost, including the shooter. 
After her heroic actions, Tuff founded the Kids on the Move for Success to provide students with a voice on their school safety and provide low performing schools STEAM (science, technology, engineering, arts and math) curriculum, field trips, and mentoring programs.
To register to become a school volunteer, please go to: https://communityschoolsvolunteers.eventbrite.com.