Testingfg of Ads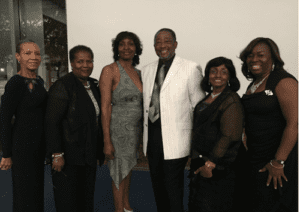 The DeKalb NAACP branch was honored at the 2016 National Convention of the National Association for the Advancement of Colored People, held July 14-20 in Cincinnati, Ohio. The branch received the 2016 Lucille Black Award for having the highest total membership production in the past year. Of the more than 2,000 units nationwide, the DeKalb branch had the second-highest number of new members in 2015.
Students in the DeKalb NAACP also were honored at the convention. Two youths brought home medals from the NAACP ACT-SO competitions.
George Olverson IV received the silver medal in Science Technology Engineering Math- Medicine and Health. Derrik Reid received the bronze medal in Dance (traditional).
ACT-SO is the NAACP's Afro-Academic, Cultural, Technological and Scientific Olympics, a yearlong achievement program designed to recruit, stimulate, and encourage high academic and cultural achievement among African-American high school students.