Testingfg of Ads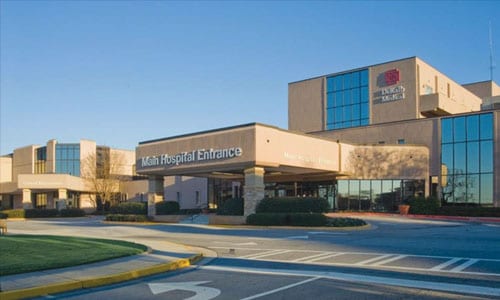 DeKalb Medical and Emory Healthcare have signed a Letter of Intent to develop a strategic partnership between the two institutions.
The Letter of Intent signals the beginning of the process to formulate a definitive agreement to bring the two health systems together under the Emory Healthcare system. The partnership would allow for continued growth and expansion of services to even better serve the community. The two institutions anticipate finalizing the partnership in 2018, after receiving final approval from regulatory agencies.
"Both Emory and DeKalb Medical have a strong and historical commitment to providing exceptional care to the community," said Jonathan S. Lewin, MD, Emory University executive vice president for health affairs and CEO of Emory Healthcare. "We understand the importance of both community hospitals and academic medical centers in delivering optimal care to our patients. A partnership with DeKalb Medical will strategically support these efforts."
Robert E. Wilson, president and CEO of DeKalb Medical said he is excited about the future.
"Our community has counted on us for 56 years and we've always been here – growing to meet our community's needs," said Wilson. "This partnership will strengthen our ability to continue to deliver high quality community-based healthcare."
DeKalb Medical is a not-for-profit health system consisting of three hospital campuses in DeKalb County as well as 50 DeKalb Medical Physicians Group offices with 115 providers in DeKalb and Gwinnett counties. Its medical staff includes more than 800 physicians in 49 specialties.
Emory Healthcare is the clinical component of Emory University. As the most comprehensive health system in Georgia, Emory Healthcare includes the Emory Healthcare Network, a clinically integrated network with nearly 2,000 Emory and private practice physicians and seven hospitals in Metro Atlanta, the Emory Clinic, the Emory Wesley Woods campus, 200 provider locations across the state, and nearly 60 urgent care clinics in Metro Atlanta. Emory Specialty Associates is an outreach physician practice organization with 34 locations in 11 counties throughout Georgia.