Testingfg of Ads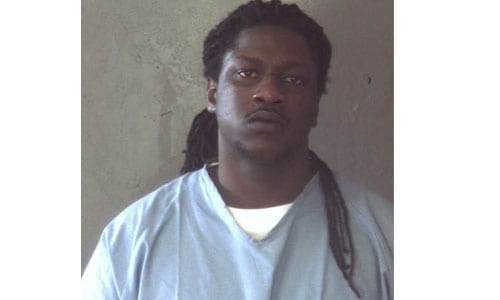 Jacob Pyne, 24, has been found guilty in the July 2016 shooting death of 52-year-old Gerard Foster, a deacon at Living Water Christian Baptist Church in Decatur.
DeKalb County District Attorney Sherry Boston said in a news release that jurors convicted Pyne of murder, felony murder, aggravated assault and weapons offenses.
On July 6, 2016, Pyne shot Foster multiple times in the breezeway of his Robins Street apartment complex, according to the investigation. Foster was rushed to the hospital but died a short time later from his injuries.  Neighbors reported hearing gunshots and seeing the getaway car speed away from the scene. Pyne was captured on surveillance video fleeing the area with a female accomplice. He was arrested in Tennessee following tips to police identifying him as the shooter.
Investigators said there was no clear motive for Foster's murder. Investigators believe the Defendant simply lashed out at the victim as he passed him on the apartment steps.
Pyne is scheduled to be sentenced on July 26 by DeKalb County Superior Court Judge Mark Anthony Scott, who presided over the trial. Christonya Section, an indicted co-defendant, will be tried at a later date.
The case was prosecuted by Senior Assistant District Attorney John Williams with assistance from ADA Sybil Price and DA Investigator C.D. Smith. GBI Agent Debbie Loving led the initial investigation along with detectives from the Decatur Police Department.