Testingfg of Ads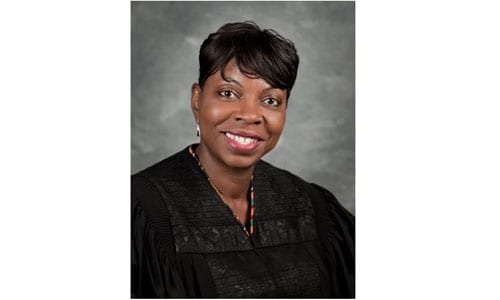 DeKalb Chief Magistrate Judge Berryl A. Anderson has issued an extension of the Judicial Emergency Order through Aug. 11, making virtual hearings available to the public.  The extension comes in the wake of the surge in the coronavirus pandemic in Georgia and other states in the U.S.
"Our Criminal Division is already 100% virtual as of early June, and our Civil Division has kept cases moving by holding virtual hearings in several areas," said Judge Anderson.  "The Misdemeanor Mental Health Court and our Ordinance Division have both adapted their proceedings to a virtual format as well."
While all filings are encouraged to be completed electronically at www.efilega.com, for those who need to file matters in person, there is a drop box available at the Magistrate Court Clerk's Office.
The Court is conducting the following judicial functions:
Criminal Division: Arrest Warrants and Search Warrants — issued to law enforcement
Misdemeanor and Felony First Appearance — hearings
Bond Reconsideration — hearings
Civil Division:  Temporary Protective Orders — Ex-Parte hearings, compliance hearings, and limited motions hearings
Small Claim — status calendars and hearings
Collection — calendars 
Ordinance Division: Jail Plea — calendars 
Misdemeanor Mental Health Court — hearings
Beginning in August, Code Enforcement calendars and Dispossessory (evictions) status calendars and hearings (starting with matters pending before the Court prior to the entry of the Judicial Emergency Order on March 14, 2020) will be held. 
Hearings are accessible to the public via the Court's YouTube channels.
To access the YouTube channels, find additional information, or receive updates, please visit our website:
https://dekalbcountymagistratecourt.com