Testingfg of Ads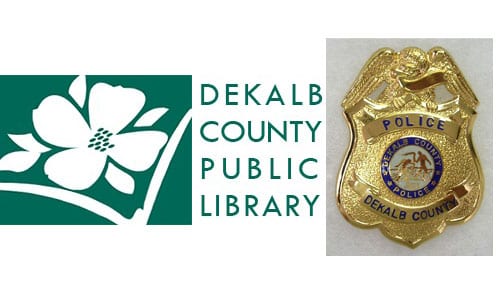 DeKalb County Public Library and the DeKalb County Police Department are joining forces to launch two special programs. Read with a Cop and Safety with a Cop are designed to strengthen police-community relationships by bringing police officers and the community together.
Through Read with a Cop, officers read books to children and give a tour of a police car to kids who attend the activity. The purpose is to build good, trusting relationships between the officers and your children.
Safety with a Cop is an adult program. Participants meet police from the community in an informal atmosphere to discuss safety concerns and forge stronger ties with the officers.
Sheila O'Rear, public education specialist at the Police Department's South Precinct, helped plan the programs.
"Our goal is to keep our families engaged about the importance of safety and to reinforce the relationship between community and law enforcement. I believe that interaction is always the best teacher," said O'Rear.
Safety with a Cop for adults will be held on July 15, 1 to 2 p.m., Flat Shoals Library and the children's program will be held on July 29, 1 to 2 p.m., at the Wesley Chapel William C. Brown Library.
For other dates and locations for the programs, which are being held at several DeKalb libraries, visit your neighborhood branch or visit dekalblibrary.org.