Testingfg of Ads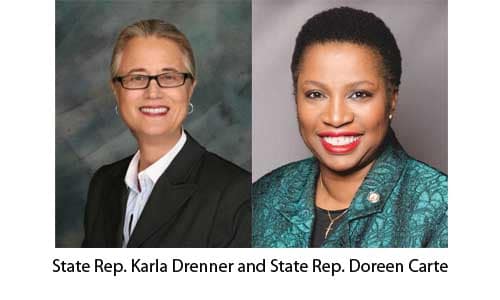 The DeKalb House Delegation will conduct its first regular meeting of the 2021 Legislative Session on Wednesday, Feb. 10, at noon or upon adjournment.  The delegation members and program speakers will meet virtually via Zoom.
State Rep. Karla Drenner (D-85) serves as chair of the delegation and State Rep. Doreen Carter (D-92) serves as vice chair.
The public is invited to view the meeting via Facebook LIVE on the DeKalb House and Senate Facebook page.  The meeting will be recorded.
The DeKalb House Delegation will host a recurring meeting for eight weeks, ending March 31.  If a meeting is postponed or cancelled, a notice to the public will be posted on the facebook page.