Testingfg of Ads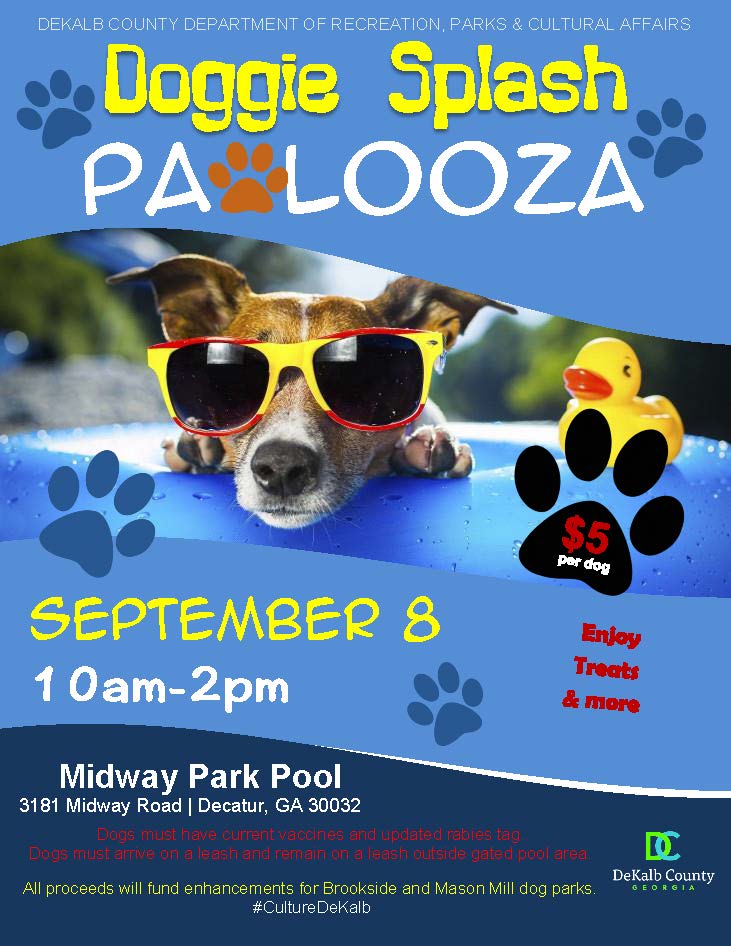 The DeKalb County Department of Recreation, Parks and Cultural Affairs will host a Doggie Splash Paw-looza on Saturday, Sept. 8, 10 a.m. to 2 p.m., at Midway Park Pool, located 3181 Midway Road, Decatur.
Dogs are invited to splash into fun as this year's pool season ends. Admission is $5 per dog to swim and all proceeds will fund enhancements for the Brookside and Mason Mill dog parks. Owners must arrive with their dogs on a leash and provide proof of current vaccinations and rabies tag.
Female dogs in heat and puppies less than six months old will not be allowed. All pet handlers must be at least 18 years old or accompanied by an adult. No more than two dogs per handler will be allowed. Owners will be required to supervise their dogs and clean up after them as necessary.