Testingfg of Ads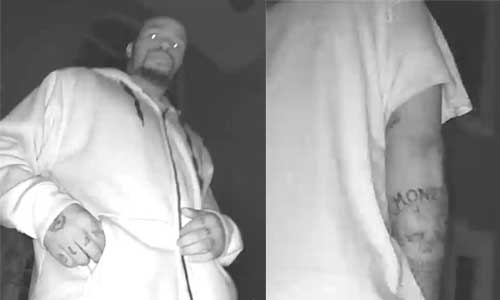 The DeKalb County Police Department is seeking the public's help in locating the suspect they believe fatally shot an Ellenwood man.
Police found the body of Frankie Tyrone Russell, 48, on the floor near the dining room inside his residence, located in the 2300 block of Deer Springs Drive in Ellenwood
on Oct. 5. Police were dispatched to the home after an alarm was activated by the garage door, which they found open when they arrived.
Investigators said Russell was found with a single gunshot wound to the left side of his head. They said they believe Russell and the suspect were acquaintances and got into a dispute.
The suspect has a tattoo on his hand and arms.
"We're asking for the public's help in identifying this suspect," DeKalb Police spokeswoman Michaela Vincent said.
Anyone with information is asked to contact the DeKalb County Police Department at 404-294-2911.