Testingfg of Ads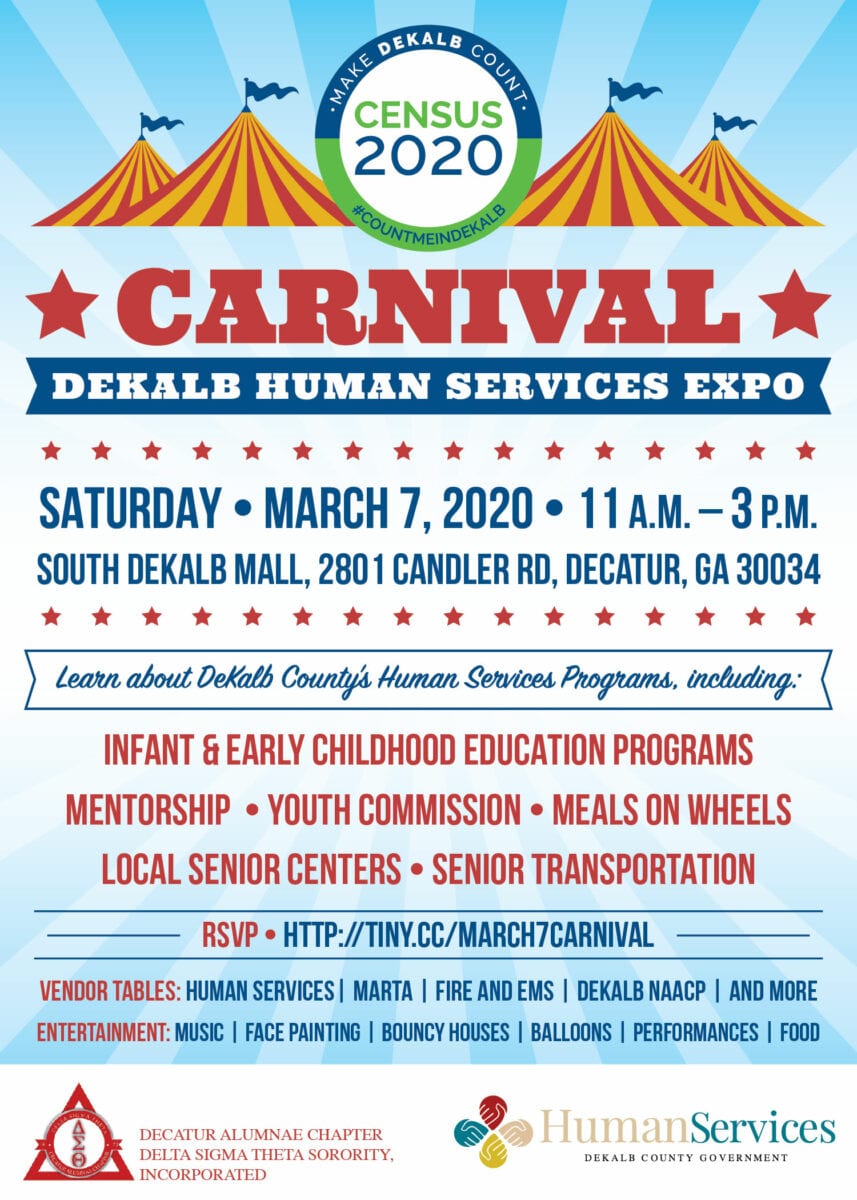 DeKalb County is holding its third Census Carnival to continue spreading the word about the importance of the 2020 Census.
The free event will be held Saturday, March 7, 2020, from 11 a.m. to 3 p.m., at Gallery at South DeKalb, 2801 Candler Rd., Decatur, GA 30034.
Free tickets can be reserved at https://tiny.cc/march7carnival.
The event will feature vendors inside and outside of the mall, and includes free bounce houses, food and face-painting.
If every resident is counted, DeKalb County could receive $1.8 billion in federal funds per year for the next 10 years. Participating in the 2020 Census could help the county receive funding for housing programs and new infrastructure projects such as libraries, senior centers and parks. DeKalb's 2020 Census team is partnering with the county's Human Services department to highlight the many services that are funded by the federal dollars received from the Census count.
For more information about the DeKalb County's 2020 Census efforts including volunteer opportunities, visit www.dekalbcounts2020.org or email 2020Census@dekalbcountyga.gov.