Testingfg of Ads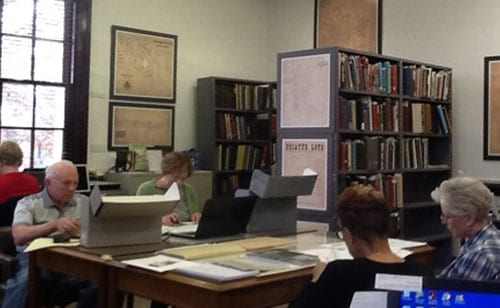 The DeKalb History Center will present its next Lunch and Learn on Tuesday, March 21, noon to 1 p.m., 101 E. Court Square, Decatur (second floor, Superior Courtroom).
The center will celebrate its 70th anniversary that day by sharing the history of the organization itself.
Learn about DHC's 70 years of growth from a small local historical society that started with 23 members to become the largest repository of DeKalb County history with archival and collections facilities, programs, and exhibits striving to reflect the full cultural history of the county. DeKalb has transitioned from an agricultural economy based around farms, quarries, small industries, and towns to become one of the most diverse counties in the state of Georgia in so many ways.
The Lunch and Learn is free to attend. Bring your lunch.