Testingfg of Ads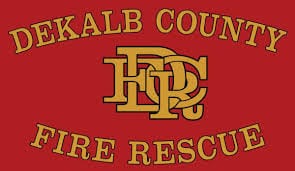 DeKalb County Fire Rescue is mourning the passing of Senior Firefighter Brannon "BC" Davis of Fire Station 22B. The Fire Chief's Office was notified that he succumbed to injuries sustained in a fatal vehicle accident Friday morning in Meriwether County.
SFF Brandon "BC" Davis also worked at Meriwether County Fire Rescue full time. He was revered by everyone as a good-natured soul who never seemed to have a bad day.
Additional information will be shared as it becomes available.  The Department asks that the Davis family and friends are remembered in your thoughts and prayers.