Testingfg of Ads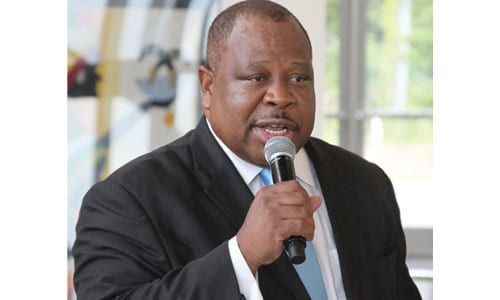 Former DeKalb County Commissioner Stan Watson is facing a $9,000 fine by the DeKalb County Ethics Board for using public resources and donations from county vendors for his re-election campaign.
The board held its hearing on May 17. Neither Watson nor his attorney, Pam Stephenson, attended the hearing.
Watson told On Common Ground News that he was not aware of the Ethics Board's decision and he had not had a chance to speak with Stephenson. He deferred questions to her. She could not be reached late Thursday, May 17.
Watson's former aide, Kelly Cato, Jay Vinicki, DeKalb's budget director, and Felton Williams, an employee in the county's purchasing department, testified at the hearing about Watson's campaign fundraising.
The fine by the Ethics Board include $1,000 per violation at five events.
The board said Watson allegedly used money he raised from vendors who do business with the county to finance events that also promoted his re-election campaign.