Testingfg of Ads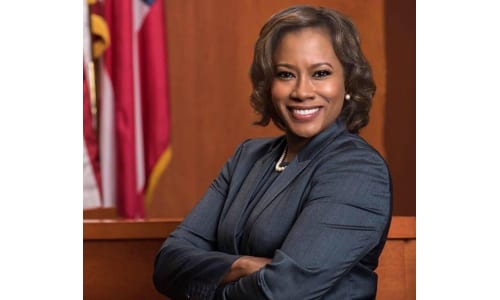 DeKalb County District Attorney Sherry Boston is inviting the public to join her in the fight against domestic violence.
On Saturday, Feb. 29, the District Attorney's Office is hosting the 5thAnnual Love Run5Kto raise awareness about teen dating violence and funds for domestic violence survivors in commemoration of Teen Dating Violence Awareness Month.
According to national statistics, one in three adolescents is a victim of a dating partner's physical, sexual, emotional, and/or verbal abuse. Sadly, only 33 percent of teens report that abuse. "We must continue to shine a spotlight on this disturbing epidemic impacting our youth," said District Attorney Boston, who created the Love Run 5Kin 2016 while serving as DeKalb County Solicitor-General. "Educating our community about the cycle of intimate partner violence plays an integral role in prevention. We hope to raise awareness and save lives," said Boston.
The Love Run5Kis a family-friendly event, which attracts both walkers and runners. The race is electronically chip-timed as participants follow a fast-paced, AJC Peachtree Road Race qualifying course through historic downtown Decatur. The event will kick off from the Decatur Square, 101 E. Court St., Decatur, at 8:30 a.m.
To register, visit www.DeKalbDA.org. On-site registration is also available at Big Peach Running Company- Decatur.Proceeds will benefit the Women's Resource Center to End Domestic Violence (WRC).
To date, the Love Run 5Khas generated more than $22,000 for WRC.
To learn more about Teen Dating Violence, visit www.loveisrespect.org.