Testingfg of Ads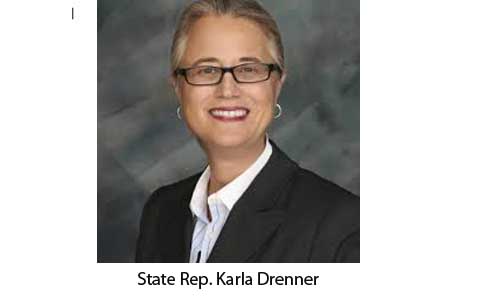 State Rep. Karla Drenner, chair of the DeKalb County House Delegation, invites the public to join members of the Georgia House of Representatives who represent DeKalb County for two virtual town halls prior to the start of the 2021 General Assembly.
Virtual Legislative Town Halls will be offered on two dates:
At both town halls, DeKalb House Delegation members will take questions and comments from the public, limited to two minutes to allow as much participation as possible. To submit questions and participate live in the event, prior registration is strongly encouraged.
Both town halls also will be live-streamed on the Delegation's Facebook page, found at:
facebook.com/DeKalbStateDelegation
Members of the 2021-2022 DeKalb House Delegation are:
HD 79 – Rep. Mike Wilensky (Dunwoody)
HD 80 – Rep. Matthew Wilson (Brookhaven)
HD 81 – Rep. Scott Holcomb (Chamblee)
HD 82 – Rep. Mary Margaret Oliver (Decatur)
HD 83 – Rep. Becky Evans (Decatur)
HD 84 – Rep. Renitta Shannon (Decatur)
HD 85 – Rep. Karla Drenner (Avondale Estates)
HD 86 – Rep.-Elect Zulma Lopez (Stone Mountain)
HD 87 – Rep. Viola Davis (Stone Mountain)
HD 88 – Rep. Billy Mitchell (Stone Mountain)
HD 89 – Rep. Bee Nguyen (Atlanta)
HD 90 – Vacant
HD 91 – Rep.-Elect Rhonda Taylor (Lithonia)
HD 92 – Rep. Doreen Carter (Lithonia)
HD 93 – Rep. Dar'shun Kendrick (Lithonia)
HD 94 – Rep. Karen Bennett (Stone Mountain)