Testingfg of Ads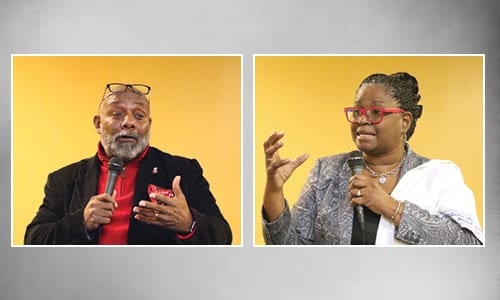 The DeKalb Cultural Exchange (DCE) community breakfast will be held on Saturday, Jan. 11, 9 a.m., at the Greater Travelers Rest Baptist Church/House of Hope, 4650 Flat Shoals Pkwy., Decatur.
Hosts Stonecrest City Councilman Rob Turner and his wife, DeKalb County School Board member Vickie B. Turner, say the meeting is a critical one kicking off the New Year. Elected officials will provide updates on legislative issues at the national and state level  including Congressman Hank Johnson; State Senators Emmanuel Jones and Tonya P. Anderson; and State Representatives Billy Mitchell and Dar'shun Kendrick. DeKalb County Commissioner Mereda Davis Johnson will provide updates on county matters, along with Commissioner Larry Johnson, who will discuss the 2020 census and the importance of completing the forms for DeKalb to receive maximum federal funding.
The breakfast meeting is free and open to the public.