Testingfg of Ads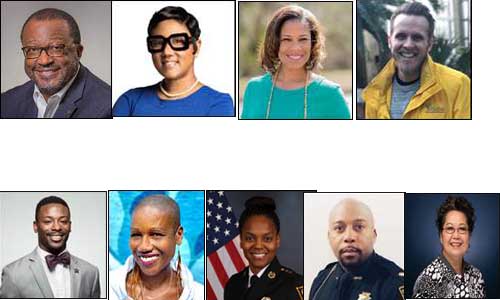 DeKalb County Solicitor-General Donna Coleman-Stribling has unveiled this year's teams who are participating in the third annual Dancing with the DeKalb Stars, a domestic violence fundraiser and resource expo.
The dance competition features nine teams, comprised of a dance professional and a notable member of DeKalb's legal, public safety, business or civic community.
This year's participants are:
David Moody, founder of Moody Construction, Inc.Paired with Brentney J., MAD, LLC

DeKalb Super District 7 Commissioner Lorraine Cochran-Johnson,
Paired with Tiffany Anderson, Dancers Unleashed

Dr. Sandra Ford, executive director of DeKalb County Board of Health
Paired with Grayling Walker, Dance 411

Mayor Ted Terry, City of Clarkston Paired with Christian Taylor, Dance 411

Diijon DaCosta, DeKalb County School Board Member
Paired with Kristina Echols, Atlanta Dream

Lisa Bobb, owner of Squash Blossom Boutique Paired with Shervoski Moreland, Dance 411

Assistant Chief Sonya Porter, DeKalb County Police Department Paired with Kevin Tyson, Dance 101 

Major Jefferey Leslie, DeKalb County Sheriff's Office
Paired with Vanessa Gibson, Eagles Landing Dance Center

Charlene Fang, Lions Lighthouse Board Member Paired with Winston Miller, Arts in Motion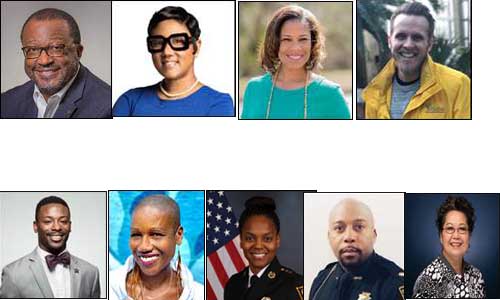 In addition to competing for the championship title, the DeKalb stars will fundraise to support the two non-profits, Women's Resource Center to End Domestic Violence and International Women's House. The star to raise the most money will be the Dancing with the DeKalb Stars' People's Choice.
You can support your favorite DeKalb star by donating through their Click & Pledge page.
Judges of this year's dance competition are 2018 champion and executive director of Porter Sanford III Performing Arts Center, David Manuel; executive director of Leadership DeKalb, Maria Balais; and Kaiser Permanente of Georgia's director of specialty care operations and strategy, Paul Jacxsens.
Dancing with the DeKalb Stars takes place on Saturday, Oct. 26, at the Porter Sanford III Performing Arts and Community Center. Doors open to the Resource Expo at 5 p.m., with the dance competition beginning at 6 p.m. Local barbeque favorite, Mable's
The expo and fundraiser has raised over $30,000 for Women's Resource Center to End Domestic Violence and International Women's House since its inception.
"The DeKalb County community has proven to us their dedication to ending the cycle of abuse by continuously supporting our efforts to assist two organizations entrenched in the fight of ending this vicious cycle," said Solicitor-General Coleman-Stribling. "Every year our goal is to exceed what we accomplished the year prior and we look forward to seeing DeKalb help us do that again."
For more information on the Office of the DeKalb County Solicitor-General, visit www.DeKalbSolicitorGeneral.com.