Testingfg of Ads
Torchbearer: a person who leads or inspires others in working toward a valued goal
This week's Torchbearer is Priscilla Davenport, a DeKalb citizen who is a survivor making change in her community.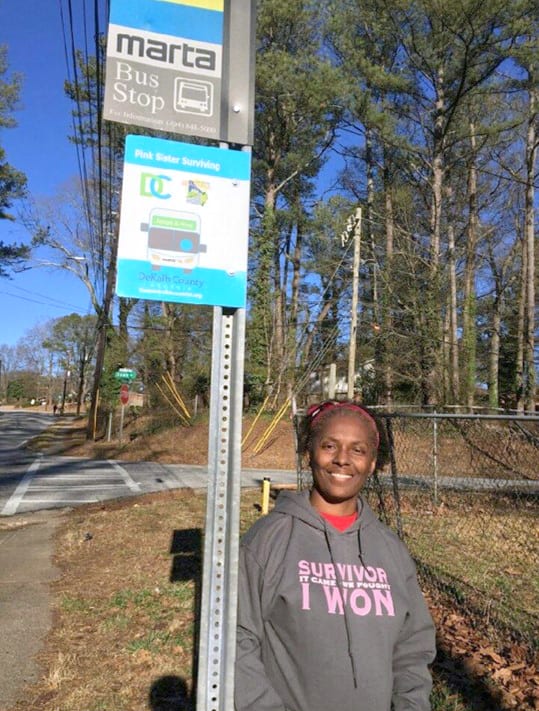 Two years ago, in October, Davenport contacted Keep DeKalb Beautiful to join the organization's Adopt-a-Stop program. She asked for her sign at the MARTA bus stop on Tilson Road to read "Pink Sister Surviving." This month, Davenport is not only celebrating her two-year anniversary of picking up litter at this bus stop; she is also celebrating 13 years of being cancer free. Davenport fought and beat breast cancer, and wants to use her actions in the community to not only improve the place in which she lives, but to raise awareness of the disease.
DeKalb County government salutes Davenport for her inspiring work in DeKalb.