Testingfg of Ads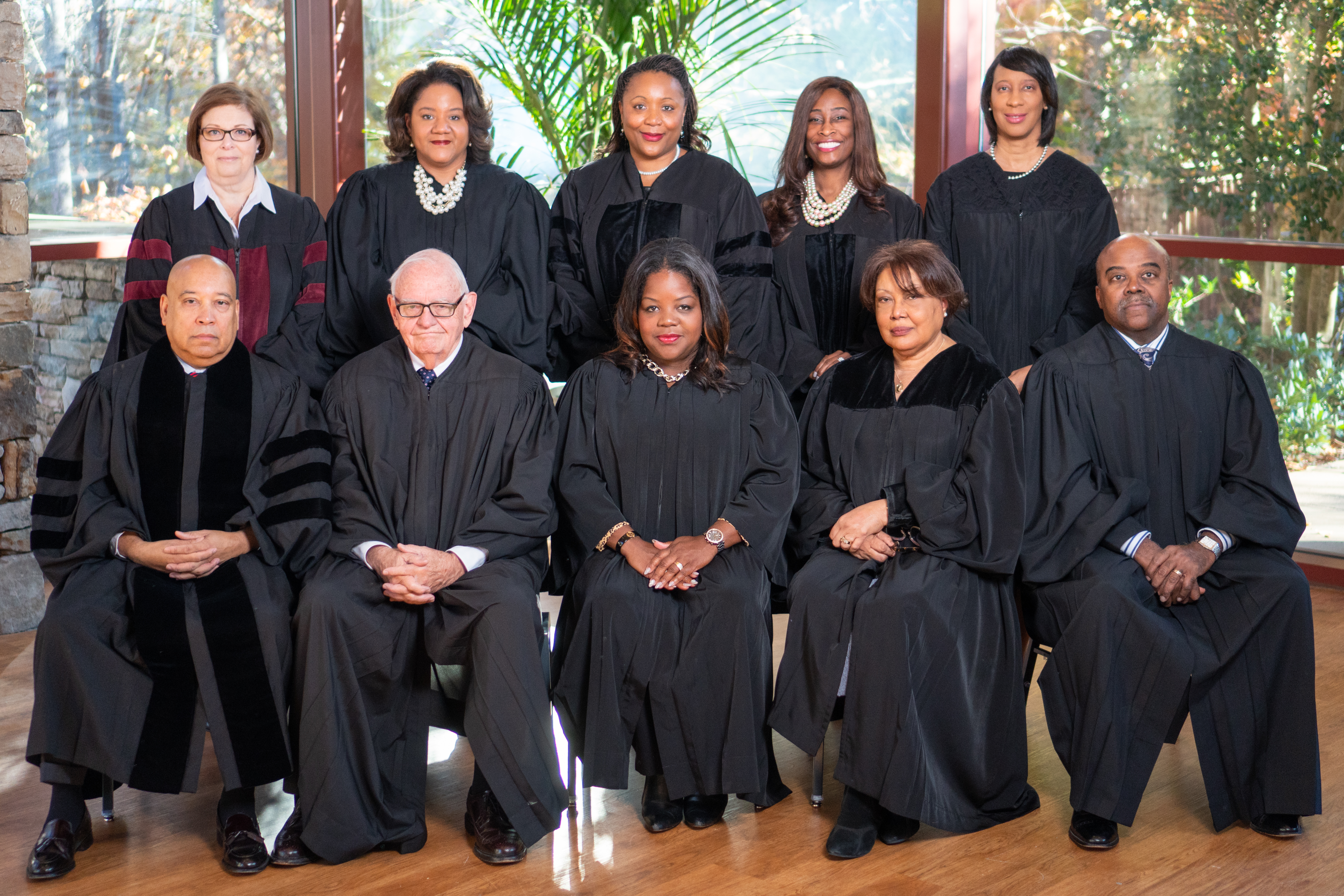 Front row(left to right): DeKalb Superior Court Judges Mark Anthony Scott, Clarence Seeliger, Asha Jackson, Linda Hunter and Gregory Adams. Standing(left to right): Stacey Hydrick, Courtney Johnson, Tangela Barrie, LaTisha Dear Jackson and Shondeana Morris.
Judge Mark Anthony Scott, presiding judge over the Stone Mountain Circuit's four accountability courts, announced that the circuit has achieved a participation milestone by having all 10 of its judges voluntarily preside or serve in one or more of the Accountability programs. The Stone Mountain Circuit has created and continues to successfully administer Drug, Parent Accountability, Mental Health and Veterans Treatment court programs for the most vulnerable citizens in DeKalb County.
Citizens have long recognized that incarceration is not the sole solution for many who encounter the criminal justice system.  Scott said because the judges see the benefits of this approach, they volunteer to help encourage citizens who qualify to participate in one of the four programs.
"Many of the programs' participants would simply be lost without the creative and compassionate solutions the professional staff and judges utilize in assisting these citizens through a very rough patch in their lives and the lives of their families," Scott said.
Scott also said that the circuit would not enjoy the level of participation by his colleagues without the financial and administrative support of the DeKalb County Board of Commissioners and various state entities that provide support.
"I am very proud of this and the many other accomplishments of the accountability court model in DeKalb County and looks forward to growing the programs moving forward," Scott said.