Testingfg of Ads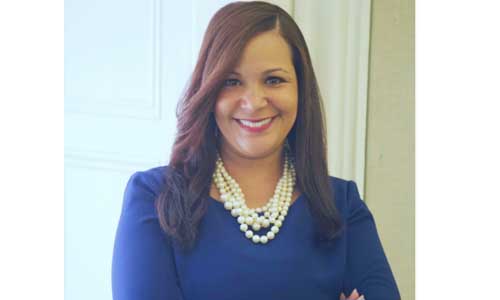 Watson-Harris's swearing-in ceremony to be live-streamed beginning at 9:30 a.m.
Superintendent-elect Cheryl Watson-Harris will officially assume the role of superintendent of the DeKalb County School District (DCSD) when she is sworn in tomorrow, July 1, by Judge Gregory A. Adams of the DeKalb Superior Court at the Robert R. Freeman Administrative Complex.
Watson-Harris will be joined by Board Chair Marshall Orson. Both  will deliver brief remarks in the company of additional board members and Watson-Harris's family.
Given the ongoing COVID-19 pandemic, attendance at the ceremony will be limited, and those present will observe current social distancing guidelines.
A live stream of the ceremony can be viewed beginning at 9:30 a.m. on the DCSD website. Photos and video will be available following the conclusion of the ceremony.
The board voted 6 – 1 on June 18 to appoint Watson-Harris, the District's sole finalist, as the next superintendent and execute a three-year employment contract. In the coming days she will be meeting with district leaders, staff and community members.
Watson-Harris will succeed Ramona Tyson, who has served as interim superintendent and superintendent since November 2019. After three decades of extraordinary service to DCSD, Tyson retired on June 30.