Testingfg of Ads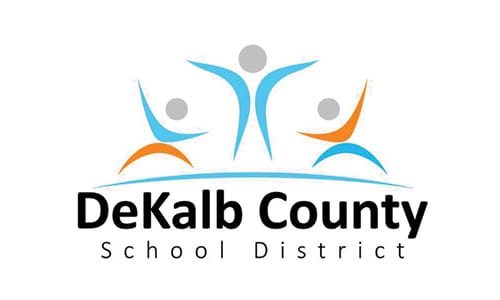 The DeKalb County School District (DCSD) will honor its valedictorians and salutatorians for the 2018-2019 school year on Thursday, May 9, at 6:30 p.m., a the Robert R. Freeman Administrative & Instruction Complex, 1701 Mountain Industrial Blvd., Stone Mountain.
The graduating senior student with the highest cumulative grade-point average  is designated the senior class valedictorian at each school. Similarly, the senior student with the second-highest grade-point average is designated the school's salutatorian.
The DeKalb County Board of Education and DCSD Superintendent/CEO Dr. R. Stephen Green will formally honor the district's Class of 2019 valedictorians and salutatorians at  the special event.
The principals from each high school will introduce the honorees for their campus. Following is the list of each high school's valedictorians and salutatorians:
Arabia Mountain High School
Janae Baker – Valedictorian – Magnet
Arantza Pena – Valedictorian
Daija Jackson – Salutatorian – Magnet
Kamaya Walker – Salutatorian
Cedar Grove High School
Chloe Dixon – Valedictorian
Audrey Choutpoen Nsangou – Salutatorian
Chamblee Charter High School
Sherwin Shirazi – Valedictorian – Magnet
Eshaan Agrawal – Valedictorian
Lee-San Sun – Salutatorian – Magnet
Debajyoti Das – Salutatorian
Clarkston High School
Evanné J Casimir – Valedictorian
Paw Thaw Thaw – Salutatorian
Columbia High School
Keonna Timmons – Valedictorian – Magnet
Christina Lewis – Valedictorian
Serenity Williams – Salutatorian – Magnet
Brandy Jackson – Salutatorian
Cross Keys High School
Deanna Lin – Valedictorian
Amanda Perdomo – Salutatorian
DeKalb Early College Academy
Kelsey Brew – Valedictorian
Aaron Patterson – Salutatorian
DeKalb School of the Arts
Mariya Kurbatova – Valedictorian
Ella Biehn – Salutatorian
Druid Hills High School
Sabina Iqbal – Valedictorian
Haris Miller – Salutatorian
Dunwoody High School
Madeline Tapp – Valedictorian
Caroline Shewmaker – Salutatorian
Martin Luther King, Jr. High School
Jasmine White – Valedictorian
Mikaili Williams – Salutatorian
Lakeside High School
Zoe Weiss – Valedictorian
Shani Edmond – Salutatorian
Lithonia High School
Alexandra Hamilton – Co-Valedictorian
Sara Nunez – Co-Valedictorian
Rebecca Zhang – Salutatorian
McNair High School
Taniya Scott – Valedictorian
Kathy Romero – Salutatorian
Miller Grove High School
Rashon Poole – Valedictorian
Breonna Lenon – Salutatorian
Redan High School
Ar'Monii Price – Valedictorian
Seinab Mohamed – Salutatorian
Southwest DeKalb High School
Madison Grant – Valedictorian – Magnet
Gabrielle Huff – Valedictorian
Sarah DeBruhl – Salutatorian – Magnet
Sarah Sileshi – Salutatorian
Stephenson High School
Mychal Anderson – Valedictorian
Rochelle Hall – Salutatorian
Stone Mountain High School
Bawi Par – Valedictorian
Haileyesus Ayalew – Salutatorian
Towers High School
Deion Kelly – Valedictorian
B leaka Martins – Salutatorian
Tucker High School
Usman Saeed Jamal – Valedictorian
Leah Whitmoyer – Salutatorian
Tapestry Public Charter School
Xavier Butler – Valedictorian
Avery Lamberson – Salutatorian