Testingfg of Ads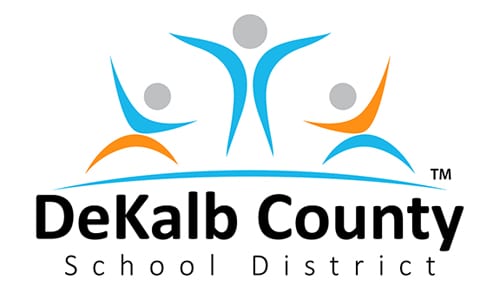 Teachers and other support staff for the DeKalb County School District will be spared from drastic work reduction cuts as students return to classes virtually in August in the wake of the coronavirus pandemic.
In addition to avoiding staffing cuts, all DeKalb school district employees will receive a mid-year raise as planned, officials announced today, July 24.
The DeKalb County Board of Education approved the district's 2020-21 budget today in a 6-1 vote, with School Board member Joyce Morley voting against the measure. Morely called the budget "punitive," saying that district employees, especially teachers, should not have to be furloughed for even one day since the district has a $100 million rainy day fund that could cover the costs.
The approved budget includes five calendar reduction days for district employees. However, the district will also offer a four-day paid Professional Development Institute for teachers, leaders and support personnel to be funded by Title 1 and the federal CARES Act. As a result, these employees will experience one reduced workday in the next year, officials said.
The budget also maintains a mid-year step increase for all district employees. It keeps the general fund balance (rainy day fund) at over $100 million to prepare for future economic hardships anticipated during the pandemic and recession, the district said in a news release.
Vickie B. Turner, vice chair of the DeKalb County School Board, said she was pleased with the board's decision.
In my six-year experience on the School Board, this was a heavy lift. I could not be more proud to be a board member as I was today," Turner said. "I have to commend the staff and our new superintendent for peeling back the layers. We started with 11 furlough days and ended up with only one. Our goal was to keep everyone employed and we did that: No jobs were lost."
Turner also praised administrators for recommendations that kept the district's $100 million general fund balance in tact.
"When you look at the (biblical) Joseph principle: You store up so that you have plenty for a famine. We are prepared for the future," said Turner.
Morley, however, disagreed, saying that teachers and others who are DeKalb County residents would face higher taxes due to COVID-19's impact on Georgia's economy in addition to losing a day's pay and delayed step increases in pay.   She said all employees in the school district are essential—from teachers and support staff to cafeteria workers, school bus drivers and those in maintenance.
"To me, if you're saying we're down to one( furlough day), it is unconscionable to think that the DeKalb County School District is sitting on a general fund balance of $100 million and we are not willing to take away(from it)," Morley said.
Georgia Federation of Teachers Presdient Verdaillia Turner could not be reached for comment. Turner had petitioned the Board of Education not to furlough teachers. Turner collected over 1,000 signatures on a petition.
The DeKalb School District, like most other districts across the country, is facing significant budget cuts from the state and the expected decline of tax revenues.