Testingfg of Ads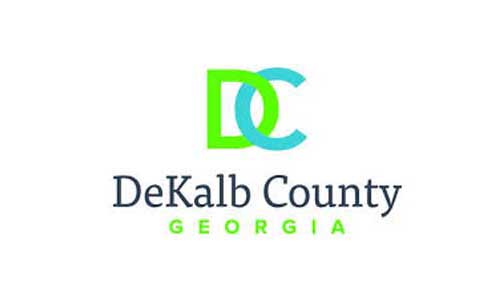 The DeKalb County Board of Ethics will conduct a board meeting on Wednesday, Dec. 2, 4:30 p.m.  The meeting will be held via Zoom (details below):
Join from PC, Mac, Linux, iOS or Android: https://dekalbcountyga.zoom.us/j/85360021617
Or Telephone:
USA 602 333 0032
USA 8882709936 (US Toll Free)
Conference code: 171493
Find local AT&T numbers:  https://www.teleconference.att.com/servlet/glbAccess?process=1&accessNumber=6023330032&accessCode=171493
AGENDA:
Call to Order
Adoption of Agenda
III.        Review and Approve Meeting Minutes from August 9, 2018
Statement from Litigation Counsel regarding disposition of pending litigation (Sharon Barnes Sutton vs. Stacey Kalberman et al) and the Ethics Board authority to hold this meeting
Presentation of Open Ethics Matters*
William Perry VS Commissioner Sharon Barnes Sutton
Sandra Kaye Bowen VS Commissioner Sharon Barnes-Sutton
Stacey Kalberman VS Terrell Davis
Robert Buckler VS J. Rader, K. Gannon, O.V. Brantley & John Jones
Stacey Kalberman VS Marcus Kellum
Loretta Washington VS Thurmond, Towler, Clark & Rhinehart
Kenneth Taylor VS Commissioner Gregory Adams
Ed Williams & Faye Coffield VS DeKalb County BOC (excludes N. Jester)
Timothy H. Williams VS Fred J. Rushing, Jr. and Courtney Bishop Newman
George E. Williams VS DeKalb County Police Dept.
Thomas Hambrick VS Judge Gregory Adams
Joel Finegold VS Zachery Williams
Linette Bethea VS Nicole Marchand Golden
LaTashae Walker VS Colet Odenigbo
Mia Anthony VS Karla Simpson
Billy Hampton VS Janet Essix
Navado Jones VS Officer L M Taylor
Annalee Craigmile VS Glenda Higgins
Anonymous VS Commissioner Lorraine Cochran-Johnson
Navado Jones VS Officer R C Crenshaw
William C. Jordan VS Brian Papin
John Clark Ashton Cornelius Farmer VS Commissioner Jeff Rader
Clive Neish VS Jason Smith
Discussion of Changes in HB 1243
VII.       Budget
VIII.      Public Comment
Adjournment
*    These matters will not be heard or considered by the current Board at this meeting but are listed for informational purposes for the incoming Board of Ethics to be seated in January 2021.