Testingfg of Ads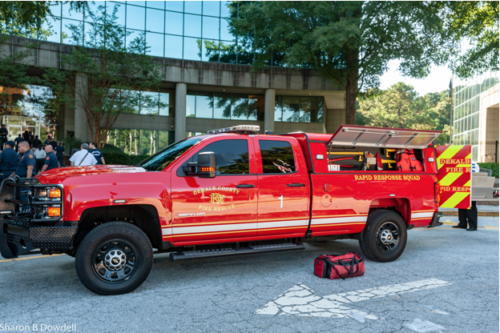 The Federal Emergency Management Agency (FEMA) again has been awarded DeKalb County Fire Rescue (DCFR) the Staffing for Adequate Fire and Emergency Response (SAFER) grant.
Over the next three years, DCFR will use the $5,839,110 grant to provide funding for 100 percent of the salary and benefits costs for 30 new firefighters to serve the citizens and stakeholders of DeKalb County.
"We are excited about the opportunity to enhance our capability to provide a quicker and more effective service to the citizens of DeKalb County," DeKalb County Fire Chief Darnell Fullum said.
The goal of SAFER is to enhance local fire departments' abilities to comply with staffing, response, and operational standards established by the National Fire Protection Association.
This $5.8 million SAFER grant awarded to DCFR is the largest in Georgia and the 13th largest awarded in the United States. Less than one percent of fire departments in the United States received this award.
DCFR pursued the SAFER grant to support the initiative to improve fire protection by increasing daily staffing levels and providing staffing for new fire stations. As an all-hazards department, the additional firefighters will aid in reducing response times to all calls, including fire and emergency medical calls.