Testingfg of Ads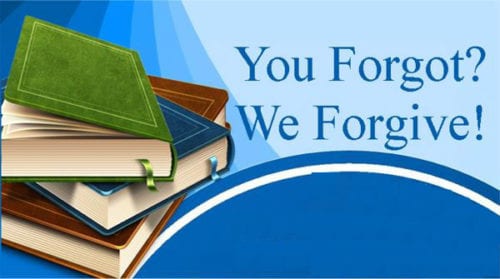 If fines and fees on overdue, lost and damaged materials are keeping you from enjoying the great resources at DeKalb County Public Library there is a solution. In advance of its move to a new and improved catalog, the Library is offering a Fine Forgiveness program throughout the month of April. The amnesty initiative will provide an opportunity for residents to clear library records and for the Library to recover overdue materials.
The Library Board of Trustees approved the Fine Forgiveness program to be held April 3-23. Library Director Alison Weissinger urges patrons to take advantage of the opportunity.
"Don't be embarrassed to bring in those long overdue books, CDs, DVDs and other items even if they are old," Weissinger said. "Many long overdue materials are still valuable and can be put back into the collection and used again."
The Fine Forgiveness program includes a waiver on the first $10 owed and a 50-percent discount on the remaining balance for patrons owing $100 or less. Patrons owing more than $100 are asked to call Library Administration at 404-508-7190, where assistance in clearing their accounts will be available.
Details about the program may be obtained at your neighborhood branch.