Testingfg of Ads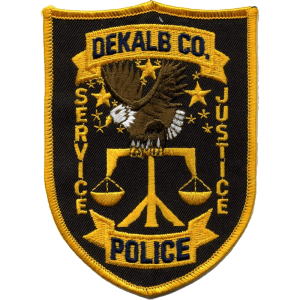 A four-year-old child is in critical condition and a DeKalb County man is dead after someone went on a hit-and-run spree on Sunday (May 31), DeKalb County Police spokesperson Michaela Vincent said.
Vincent said in a news release that the Marietta Police Department today (June1)recovered the silver Hyundai Sante Fe used in a hit-and-run that injured the child and was involved in another incident. The recovered vehicle was filled with occupants but not the black male who is the person of interest whom police are seeking, Vincent said.
The silver Hyundai belonged to the man who died after he was struck around 10:45 a.m. at Wade Walker Park in Stone Mountain. The victim's car was taken, police said.
The vehicle was involved in an incident in another jurisdiction at approximately 12 p.m.
At 2:15 p.m., a vehicle matching the description of the silver Hyundai Sante Fe was involved in a hit-and-run of a Hispanic family of six who were riding their bicycles at North DeKalb Mall, severely injuring a four-year-old, police said.
Investigators are still trying to determine the motive for the incidents.
Anyone who has information about any of the incidents is urged to call 9-1-1 or the DeKalb County Police Homicide Unit at 770-724-7850.
.