Testingfg of Ads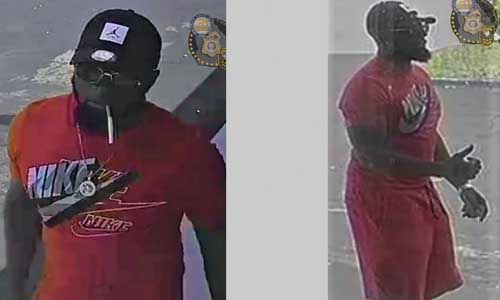 The DeKalb County Police Department is seeking the public's help in locating a suspect wanted for double hit-and-run incidents, which include a man who was fatally struck and a critically injured 4-year-old boy on Sunday, May 31.
Police released images of the black male who is wanted. Anyone with any information is asked to use caution if coming into contact with him. Dial 911 or call the DeKalb County Police Homicide Assault Unit at 770-724-7850, Police spokeswoman Michaela Vincent said.
According to police, the first hit-and-run occurred on May 31 around 10:45 a.m. Police responded to a person down call at  Wade Walker Park, 5855 Rockbridge Road, Stone Mountain.
At the park, police found an older black male on the ground with multiple head and face injuries. Tire drag marks also were visible at the scene and several bullet casings, police said. The investigation revealed that the victim's car, a silver Hyundai Sante Fe, was taken.
The same vehicle was involved in an incident in Gwinnett County at approximately 12 p.m.
At 2:15 p.m., the vehicle was involved in a hit-and-run of a Hispanic family of six who were out riding their scooters and bicycles in the parking lot at North DeKalb Mall. A four-year-old boy was critically injured when the suspect drove the car directly toward the family, striking them, witnesses told police.  Investigators are still trying to determine the motive for the incidents.