Testingfg of Ads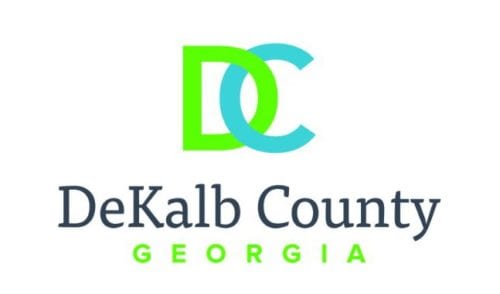 DeKalb County is poised for new leadership in five local seats, according to the Aug. 11 unofficial runoff elections results.
Zulma Lopez won the House District 86 seat held by incumbent State Rep. Michele Henson, who has served 30 years. Lopez received 54.37 percent of the vote, while Henson received 45.63 percent.
Former Clarkston Mayor Ted Terry defeated Mary Ahmed in the Democratic runoff for the DeKalb County Super District 6 Commissioner's seat with 58.62 percent of the vote.  Kathie Gannon, who has served the western half of the county since 2005, is retiring and did not seek re-election to the seat.  With no Republican challenger, Terry would take office in January 2021.
"Tonight we showed there is a critical mass of individuals here in DeKalb who are ready to bring new energy and new ideas, to move us forward into a more equitable and just future," Terry said in a Facebook post. "I am ready to roll up my sleeves and get to work for the 350,000+ residents of the Super 6 Commission District."
In the DeKalb Commissioner District 1 race, Robert Patrick captured 54.86 percent of the vote in he Democratic runoff against Cynthia Yaxon. Patrick will face Republican incumbent Nancy Jester in the November General Election.
Deidre Price defeated Willie R. Mosely in the nonpartisan Board of Education District 3 race. Pierce earned 55.91 percent of the votes.
Yolanda C. Parker-Smith defeated Mindy Pillow in the runoff to replace DeKalb County Superior Court Judge Clarence Seeliger, who is retiring. Seeliger, who was
first elected in 1980, will complete 40 years on the bench at the end of the year.
DeKalb Sheriff Melody Maddox captured a victory in the special election runoff against challenger Ruth "The Truth" Stringer, but has one more hurdle to the finish for a four-year seat.
Maddox defeated Stringer with 63.45 percent of the vote in her bid to complete the remainder of Jeff Mann's unexpired term, which ends in December 2020.  In addition to the unexpired term, Maddox is seeking a full four-year term. In June, she won the Democratic primary and will now advance to the November General Election to face Republican Harold Dennis for the four-year term.
Maddox thanked voters today (Aug. 12) during "The Rashad Richey Morning Show" on radio WAOK/1380.
"I just want to say thank you so much to the citizens of DeKalb County because they showed up and showed out. They did not let this pandemic  keep them from getting out and their voice from being heard with their vote," Maddox told listeners.
Maddox said she is preparing for the November General Elections.