Testingfg of Ads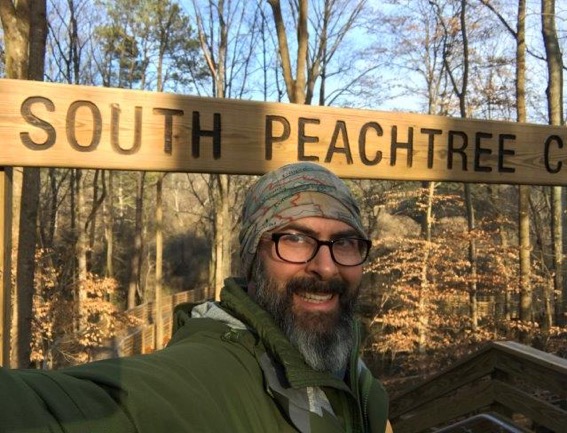 DeKalb Recreation, Parks and Cultural Affairs Department announces the recent hiring of Jonah McDonald as the county's parks naturalist. McDonald will provide programming for the public, serve as a safety presence on the trails and assist with the maintenance of greenspace. Programming will be designed for all ages and will focus on environmental education, history, storytelling and physical fitness.
McDonald has managed outdoors programs at several metro-area independent schools, founded Sure Foot Adventures and co-founded the Peacebuilders Camp. He is also a professional storyteller who has been featured on WABE 90.1 FM and has performed at elementary and middle schools across the state of Georgia. His passion for storytelling also led him to develop history tours, including the Battle of Atlanta Bicycle Tour.
In 2002, McDonald arrived in DeKalb County by foot, having just completed all 2,178 miles of the Appalachian Trail from Maine to Georgia. In the years since, he has spent countless days exploring metro-Atlanta greenspaces and has compiled an extensive list of natural areas in and around the county.
McDonald received a Bachelor of Arts in history from Hendrix College in Conway, Arkansas.